Kitware's long-standing collaboration with SonoVol has enabled continued success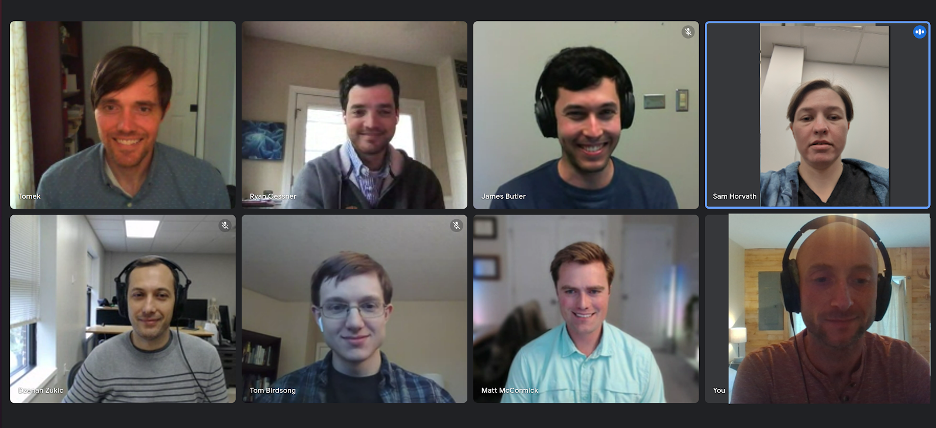 Kitware is excited to share that SonoVol, a long-standing customer, was recently acquired by PerkinElmer, one of the largest companies in preclinical imaging. Kitware and SonoVol have worked together for more than eight years on several ultrasound imaging projects. We are proud to have partnered with them throughout their journey and extend our warm congratulations to everyone in the SonoVol family. [Learn more about our relationship by reading the SonoVol customer highlight.]
Ryan Gessner, CEO of SonoVol, credits Kitware, our expertise in image processing, ultrasound, software engineering, and the 3D Slicer platform as essential components to his company's success. In building the company's custom applications based on our open source platforms, the SonoVol team could efficiently prototype and create products.
"We enjoy collaborating with Kitware because it is clear their team is committed to the success of our projects," said Ryan. "We used their domain knowledge and software expertise to help develop a powerful imaging system for cancer and cardiovascular research projects. They also provided expertise in commercial application development, including user interfaces, interactive visualizations, high-performance computing, and software packaging."
Kitware and SonoVol's relationship began when Stephen Aylward, Senior Director of Strategic Initiatives at Kitware, was on Ryan's Ph.D. dissertation committee, where the concept of SonoVol originated. Over the years, Kitware has partnered with SonoVol on various NSF grants and NIH grants, helping them leverage the 3D Slicer, CMake, Insight Toolkit (ITK), and Visualization Toolkit (VTK) platforms. We contributed our extensive expertise in medical software engineering and research and experience in successfully applying for grants.
You can also work with Kitware's medical computing experts and leverage our powerful open source platforms. Let's talk about your project. You can connect with us directly by emailing us at kitware@kitware.com.