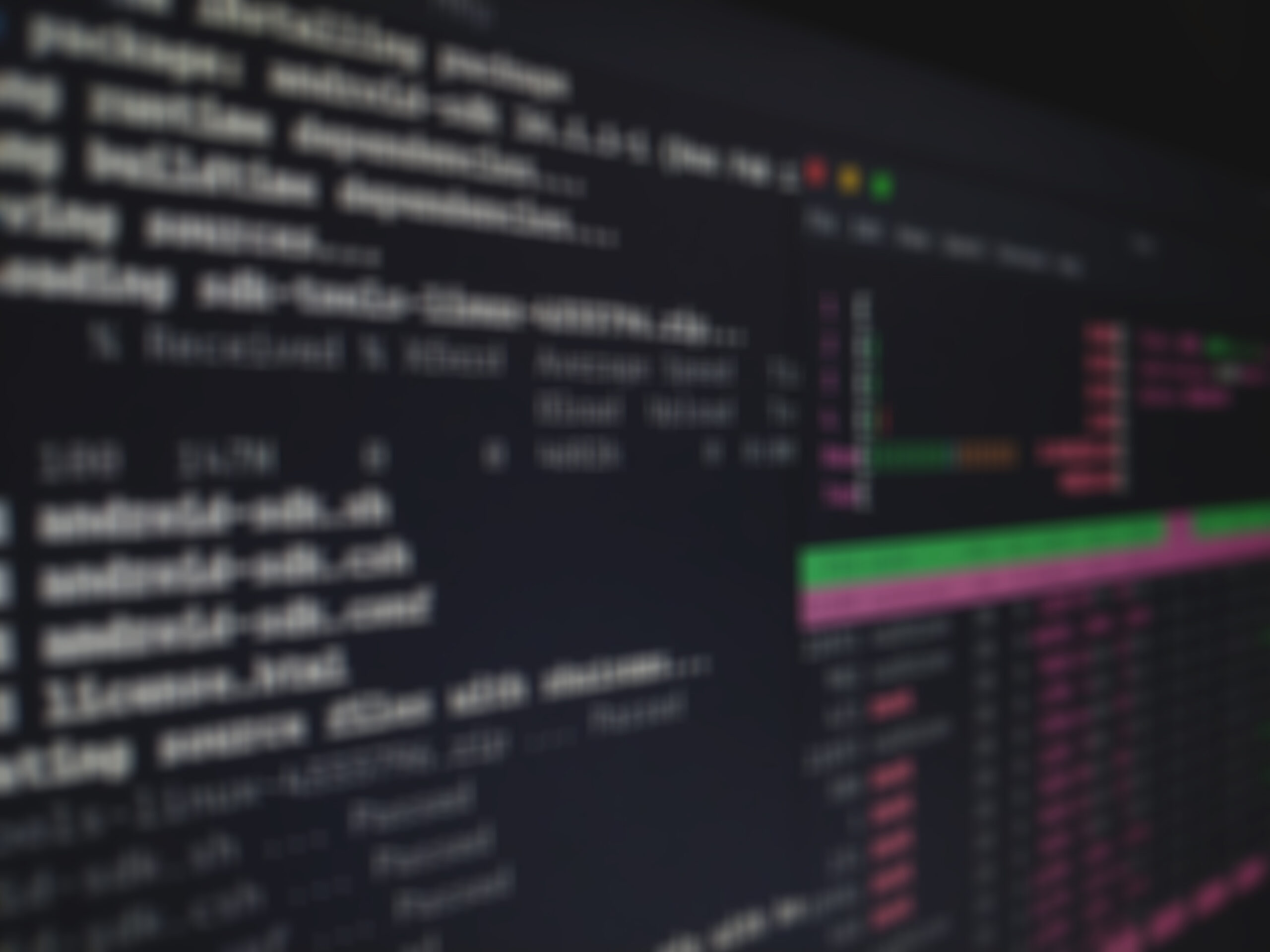 Last year Kitware purchased a Makerbot Replicator 2X, and a dedicated group of Kitwareans started experimenting, with some great results (some of our first prints here, here, and here; they also assembled the DIY PrintrBot). Recently there has been broad interest the 3D printer at Kitware, and so last week a group of Makers got together for an informal 3D printing workshop.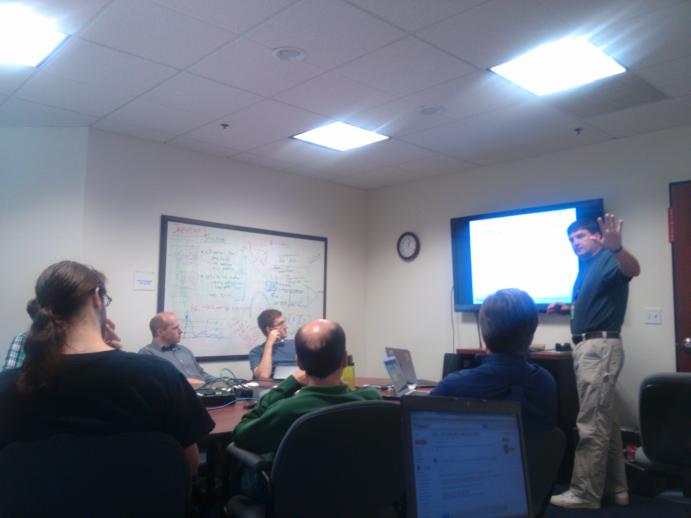 The workshop highlighted practical aspects of 3D printing, focusing on a how-to approach to get our Makers up-and-printing as quickly as possible. We talked about various tools that can be used to prepare a print, including SketchUp and OpenSCAD (bonus, this is open source!), or anything that can export an STL file, for those folks who want to design something from the ground up.
For our Makers who wanted a different starting point, or to just try a print before designing their own, we discussed the various resources for obtaining models such as Thingiverse, bld3r.com (open source), and yeggi.com (search engine), among others. We also talked about some nuts-and-bolts of printing: types of filament, how to set the properties and finalize your print in the MakerWare software; and general best practices for actually printing (things like don't touch the hot extruders or stab the platform with metal tools). To keep an eye on our prints, Keith setup the ReplicatorCam, complete with 3D printed parts!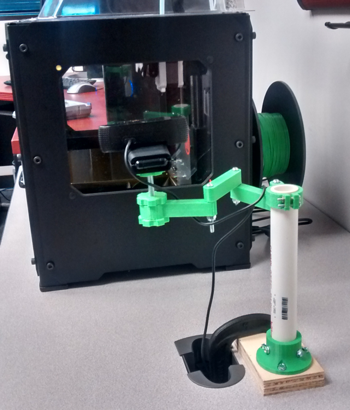 To wrap up the workshop, several Makers went on a field trip to the MakerRoom to see a two-color print actually get started. Now, we're excited to see what all our Makers come up with!

For the Makers at Kitware, we plan on scheduling regular office hours in the MakerRoom and possibly a review for those who couldn't make the workshop, so stay tuned and stop on by!

Happy Making!