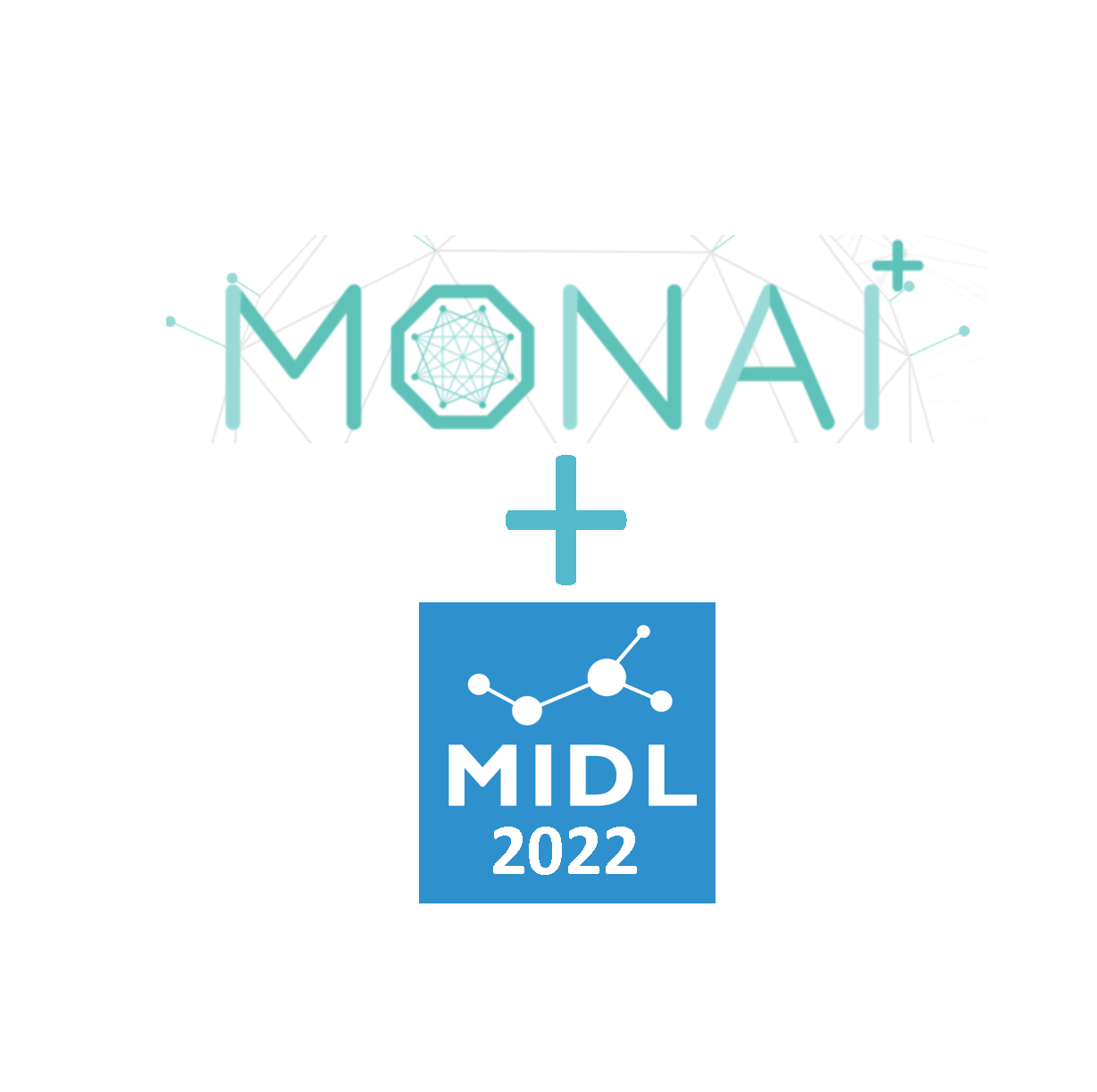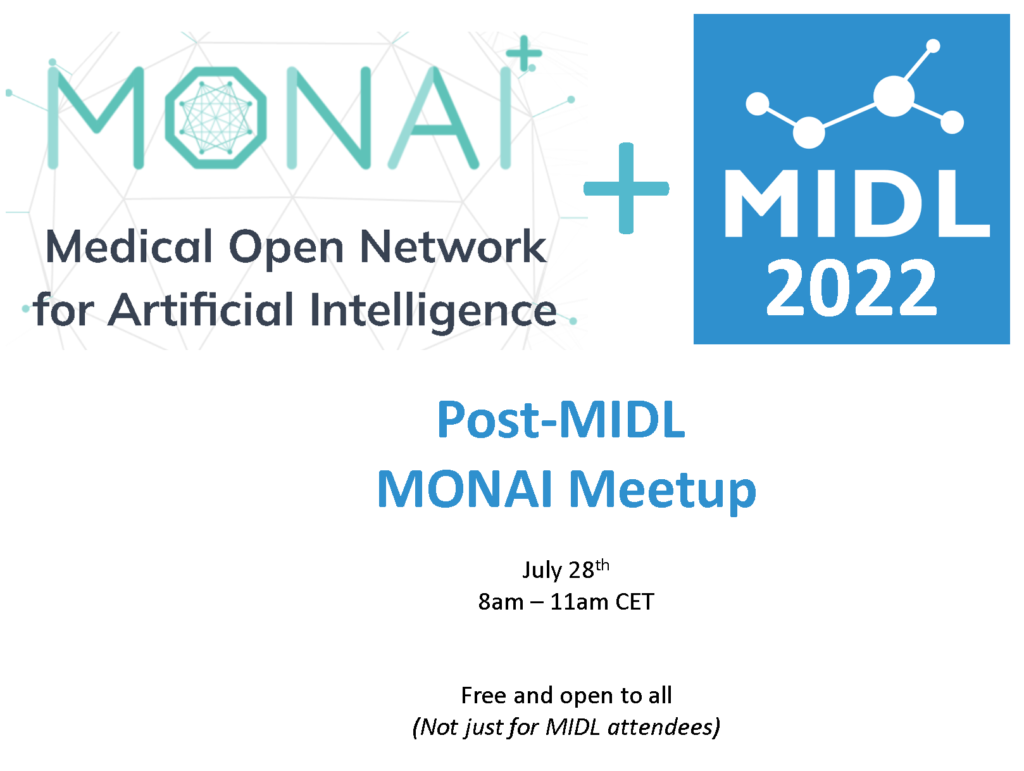 Motivated by the outstanding innovations demonstrated using the open-source MONAI platform at the 2022 Medical Imaging with Deep Learning conference (MIDL) , the MONAI development team is hosting a "Post-MIDL MONAI Meetup"!
Come learn about the latest features and future plans for MONAI, participate in a Q&A session with the MONAI developers, and find new collaborators and new opportunities so that the impact of MIDL and MONAI can continue to spread!
When: July 28th,  8am to 11am CET
Website: https://monai.io/monai-meetup/
Registration is open to all and free: https://forms.gle/swhfLExqixM9kzbS6
Invited talks will include:
MONAI for Pathology
SWIN UNETR for large scale, pre-trained models
MONAI Federated Learning
Deploying MONAI in clinical environments
Office Hours will feature a Q&A session with the developers, and we encourage MIDL presenters and participants to join in sharing their latest lessons learned and research results.
See you then!
— The MONAI Development Team, Working Groups, and Advisory Board