Project MONAI Launches Open Source Artificial Intelligence Framework for Medical Research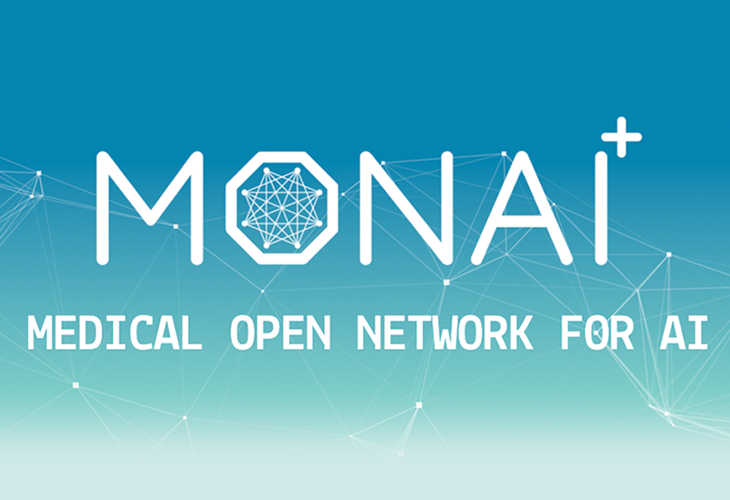 Project MONAI (Medical Open Network for AI) is an initiative lead by NVIDIA and King's College London to which Kitware is a contributor. The purpose of Project MONAI is to help establish a community of artificial intelligence (AI) researchers to develop and exchange best practices for AI in medical imaging for both academic and commercial settings. Project MONAI and its contributors are excited to announce the public release of the alpha version of the MONAI framework.
The MONAI framework is an open source, deep learning toolkit that is specialized for medical imaging AI. It helps researchers who are exploring deep learning algorithms in the medical image analysis field. Since it contains standard methods and best practices, MONAI promotes reproducibility and extensibility. AI researchers can efficiently create, communicate, deploy, compare, and learn. "By rallying around this toolkit, we can accelerate the pace of research by reducing code redundancy and growing a community that is dedicated to open science," says Senior Director of Strategic Initiatives at Kitware and Chair of the Advisory Board for Project MONAI Stephen Aylward.
MONAI's User-Friendly AI Framework
MONAI is an excellent tool for both entry-level and advanced researchers. Entry-level researchers can take advantage of the ready-to-use deep learning models, walk-through tutorials, and examples to kick-start their AI development. Advanced academic and translational researchers appreciate MONAI's modular domain optimized components, which can be easily integrated into existing workflows and enable reproducibility of research experiments for comparison. While it is particularly useful to those already using PyTorch, MONAI is suitable for anyone who wants to learn more about medical imaging AI, share and compare their research, or build upon the research of others.
The Impressive Contributors Behind Project MONAI
In addition to Kitware, Project MONAI is supported by NVIDIA, King's College London, Chinese Academy of Sciences, DKFZ German Cancer Research Center, Stanford University, MGH & BWH Center for Clinical Data Science, and the Technical University of Munich.
For more information on Project MONAI and for a list of features included in the release of Public Alpha 0.1.0, visit https://monai.io/.