Tomviz 0.9.0 Released and M&M 2016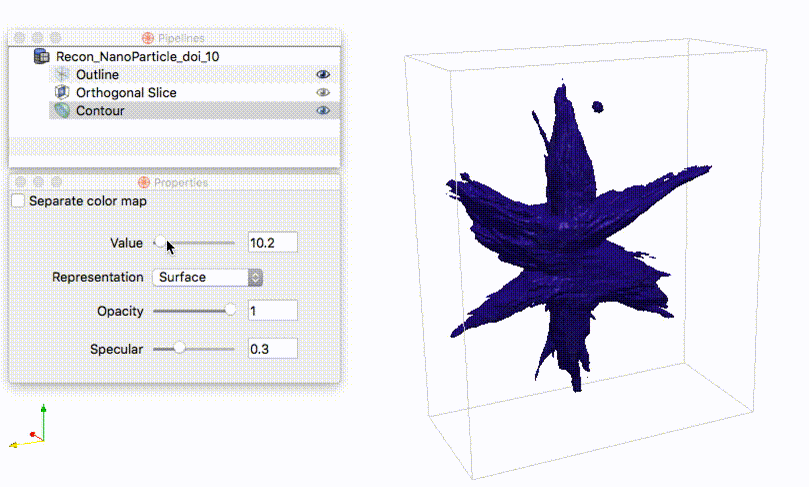 We are very pleased to announce the release of tomviz 0.9.0 (article on Opensource.com with some background). This release adds several new features, with significant user interface updates. We also attended our third M&M conference along with our collaborators at Cornell, and showed a few posters highlighting new features.
Highlights of this release include:
The data pipeline has been unified to show all elements in a new interface
Interactive histogram with opacity editor and color bar with integrated buttons
Clear subvolume tool
Move volumes relative to one another
Fast, interactive surface contours
New colormaps from matplotlib
Improved stability and performance
Pad data, Invert data
Normalize image intensity in tilt series
Generate 3D electron probe shape
Colormaps added to manual image align
Difference mode added to manual image align
Constraint based reconstruction
Qt 5.7 for improved graphical user interface
Improved state file save/load
Improved integration with ITK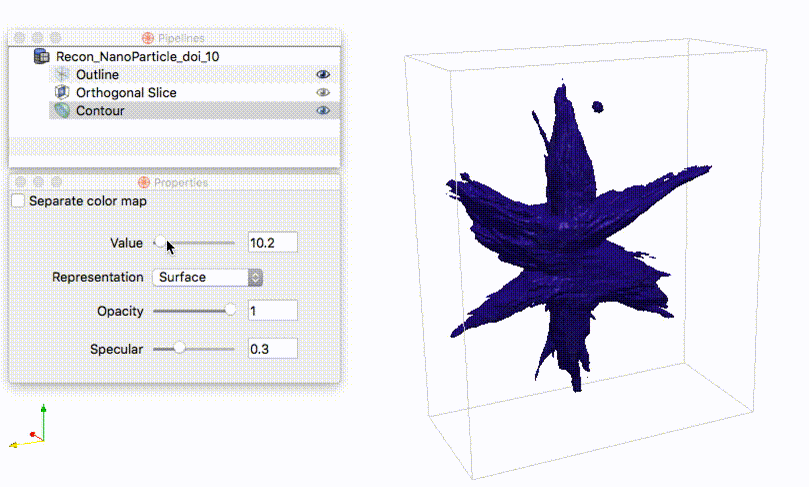 The tomviz project is developed as part of a collaboration between Kitware and Cornell University under DOE Office of Science contract DE-SC0011385. This is a community project, and we are very pleased to take input and contributions from all in the community. We would like to thank Peter Ercius, NCEM, for his feedback, and detailed issue reports as this release was prepared, along with everyone at Cornell who provided feedback at a meeting hosted by Cornell a few weeks ago.