Welcome to our New Website!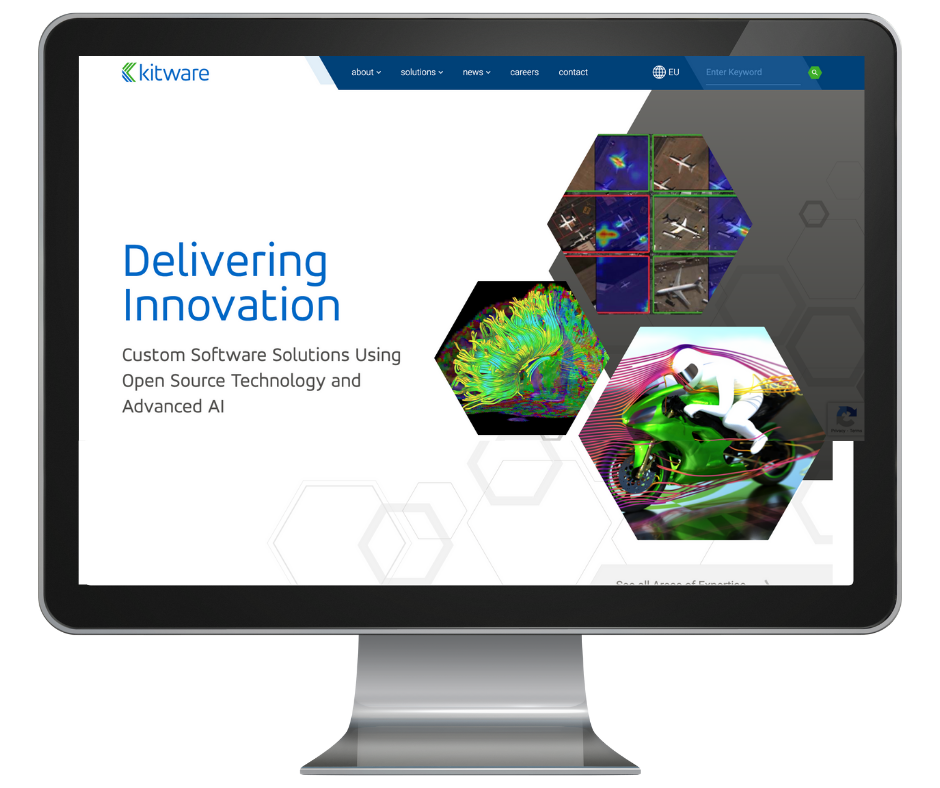 To embody our spirit of innovation, Kitware recently launched its new corporate identity. The rebrand includes a new logo and redesigned website. Our new site is centered on the refreshed color palette of the updated logo and has more modern and interactive features. We also focused on our customers by updating and reorganizing the content, making valuable and engaging information more accessible.
New Features
Whether you're from the commercial, government, or open source communities, you can easily find relevant information in our Solutions tab. You can get even more granular on these pages to get a sense of what Kitware can offer you specifically by clicking one of the domain pages under Government or the project phases under Commercial. And though we look different, Kitware will stay true to its roots and remain committed to open science. We are housing our open source platforms, links to their discourse forums, and customization requests on our Open Source Technologies page.
To learn more about Kitware's Open Philosophy, visit the dedicated page under the About tab. You can also learn more About Kitware as a company, Meet the Team, and access a list of our Publications in this tab.

To make it more accessible, we incorporated Kitware's Blog into the new site. Located under the News tab, you can now see our latest industry insights and updates all in one place. We also took Software Releases out of the Blog and gave them a separate page. In the same spirit, we moved press releases out of the blog feed and into the new Press Room page, which also houses Kitware's new branding elements. We updated our Events page with an interactive calendar that you can subscribe to so you don't miss any of the events Kitware is attending.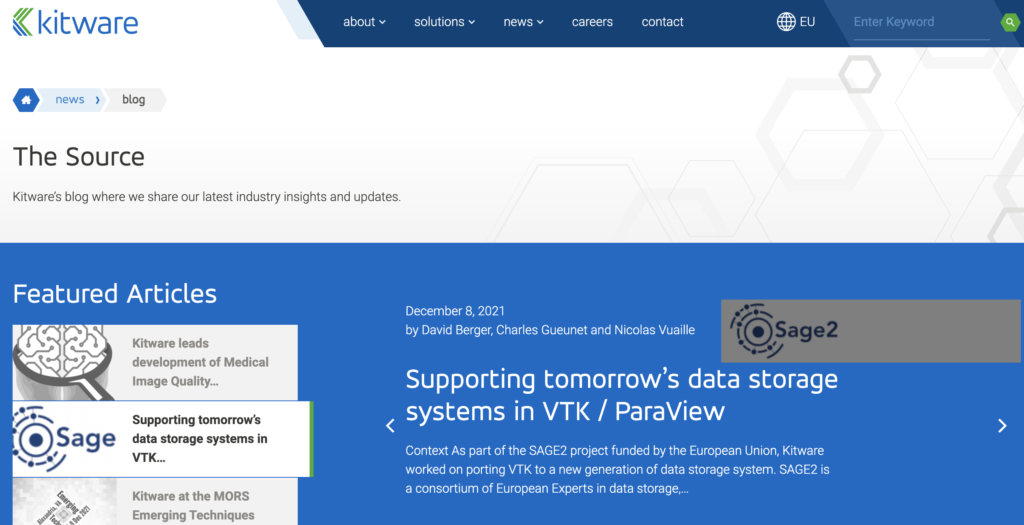 Speaking of updating, we are happy to share that we improved our Contact page. We wanted to connect you more efficiently with the person who could best help you based on your reason for contacting us. So whether you're interested in working with Kitware, have a technical question, or want to learn more about career opportunities, you can now get to the right person or page with just one click. This page also houses information about our various offices.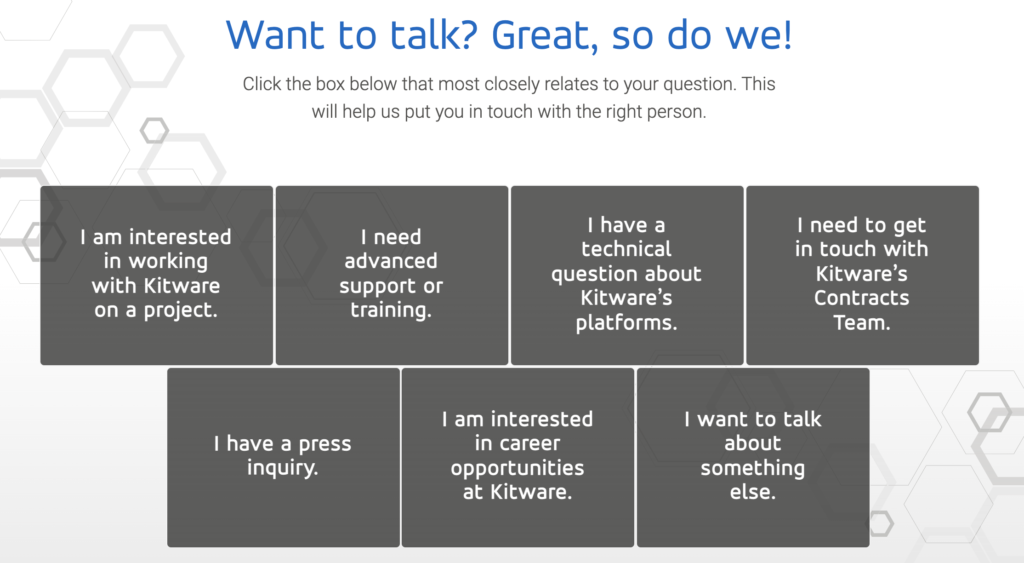 And last but not least is our Careers page. Visit this page to learn more about what it's like to work at Kitware, from the office environment to benefits to the impact we have on the world. You can also, of course, view our open positions and apply.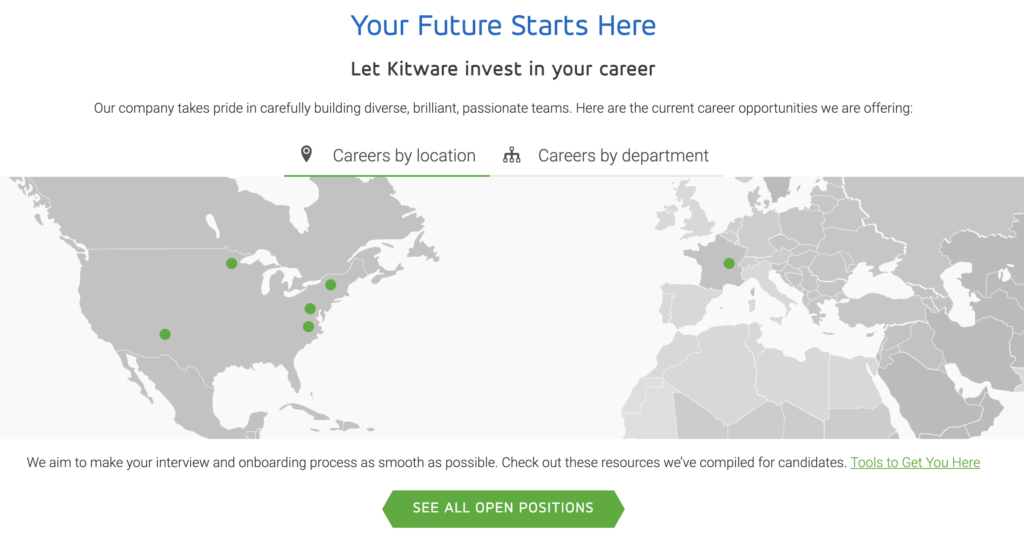 Go Ahead, Explore
We invite you to explore our new website and discover the many ways you can innovate with Kitware.