Invited Talk on Tackling Video Analytics Challenges at Big Data Symposium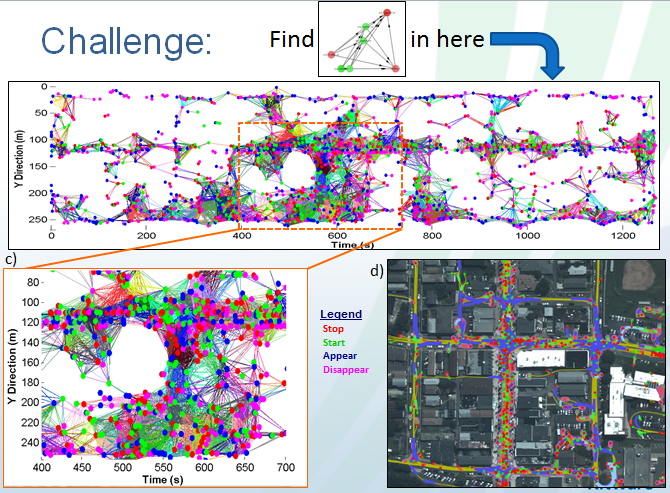 Video data is often very large and unstructured, which makes it challenging to index, query, retrieve, and analyze. Pixels must be converted into intermediate representations that can be matched by example images or higher-level representations that can be matched by semantic queries. In an invited talk at the Big Data & Predictive Analytics for Defense symposium, Anthony Hoogs, Senior Director of Computer Vision at Kitware, will highlight methods for content-based video retrieval and their applications in intelligence, surveillance, and reconnaissance.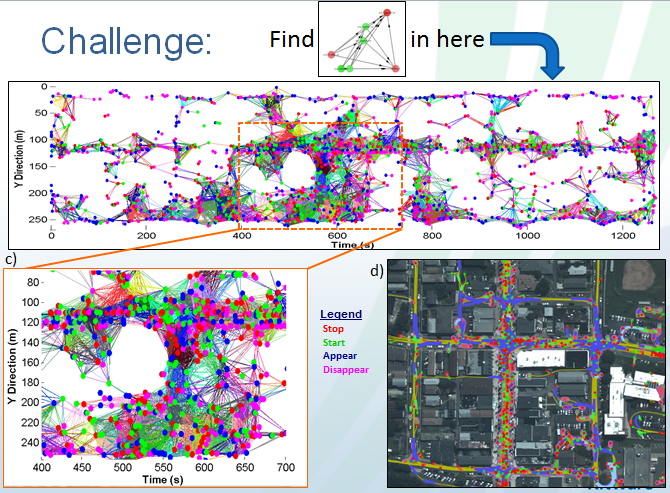 The talk, titled "Finding the Little things in Big Video Data," will be Dr. Hoogs' third presentation at the symposium series. This year, the symposium will take place on April 13th and 14th in Arlington, Virginia. Dr. Hoogs will be available throughout the event to discuss opportunities for collaboration, partnership, and research.
In addition to finding salient content in large video archives, Kitware's Computer Vision team has expertise in providing solutions for LiDAR data, detecting and tracking motion, analyzing social multimedia, understanding scenes, detecting anomalous behaviors, and creating three-dimensional models from video data. To learn more about these technical areas, please visit the team's solutions page. To set up a time to meet with Dr. Hoogs at the symposium, please e-mail kitware@kitware.com.