Kitware and Lumeto Develop Pulse Unreal Plugin for Medical Simulation and Training on Unreal Engine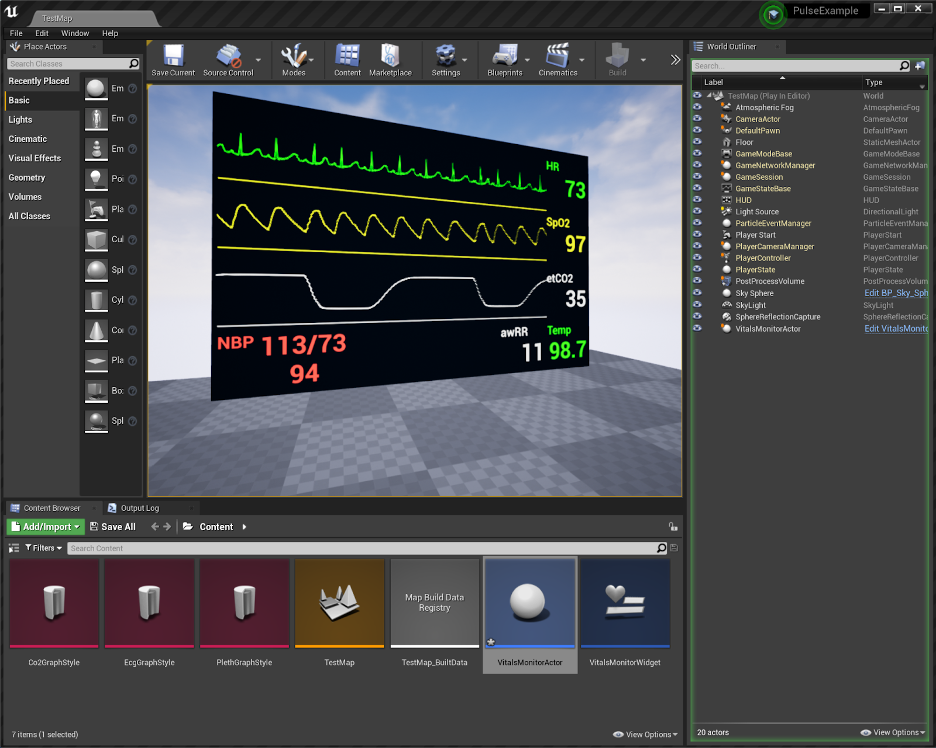 Kitware is excited to share that we have once again teamed up with Lumeto to create a medical training platform with dynamic patient feedback. The Pulse Physiology Engine was developed by Kitware as an open source computational physiology model for whole-body, real-time patient feedback. The platform responds dynamically to injuries, diseases, and treatments that have been applied to the virtual patient. Lumeto is the developer behind InvolveXR, a platform for medical simulation and training. Kitware and Lumeto are combining their expertise to connect Pulse and InvolveXR and empower the creation of advanced medical simulation tools.
The team developed a Pulse Unreal Plugin, which would allow patient physiologic feedback to be easily integrated into medical simulation and training products built using Unreal Engine (e.g. InvolveXR). Kitware and Lumeto jointly pursued and received an Epic MegaGrant from Epic Games, which was used to fund the open source development of the plugin.
The Pulse Unreal Plugin is now available for free on the Unreal Engine Marketplace with the flexible Apache 2.0 open source license. The plugin is built for Unreal Engine 4.26 and 5.0. It encapsulates and exposes the Pulse Engine API via an Actor Component for Blueprint-based development. The blueprint allows users to fully interact with a Pulse Physiology Engine instance from within an Unreal application. The team also created an example project to demonstrate how to use the Pulse component within a Blueprint to integrate with the game loop, define and populate structures with data from Pulse, and define methods that encapsulate the creation of various Pulse actions.
Medical Computing Built on Open Source Technology and Advanced AI
Kitware's Medical Computing Team is composed of computer scientists, software engineers, and imaging experts who apply robust R&D techniques to create custom software. We provide collaborative research, development, and technology integration services for medical and biomedical research centers, universities, and commercial companies. The solutions we develop are built on our open source technology and can integrate advanced AI and deep learning algorithms. To learn more about the Pulse Physiology Engine and our other medical applications, send us a message.