Kitware Chosen to Help Advance Brain Research Through a $1.3M NIH Grant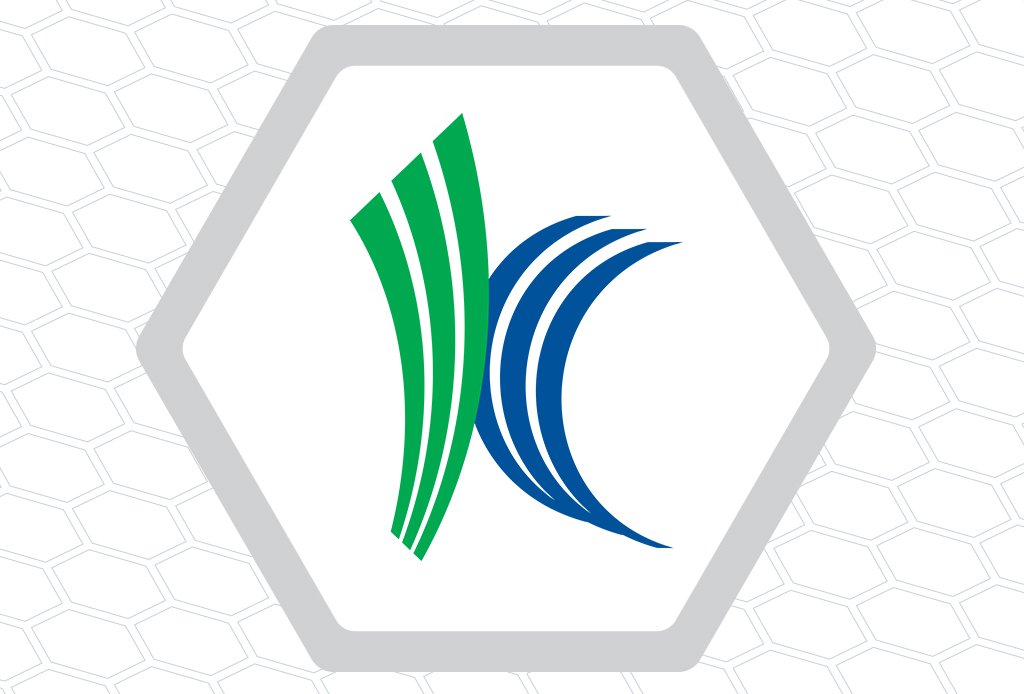 Using its AI expertise and open source Insight Toolkit (ITK), Kitware will create an easy-to-use image registration tool for massive neuroscience images
Clifton Park, N.Y. (August 19, 2021) – Kitware Inc., known for solving complex medical and biomedical problems using open source technology, has been awarded a three-year, $1.3M research grant by the National Institute of Health (NIH) as part of its BRAIN Initiative. The goal of the BRAIN, or Brain Research Through Advancing Innovative Neurotechnologies®, Initiative is to increase our understanding of the human brain using dynamic pictures that will show how individual cells and complex neural circuits interact. These pictures will give researchers the opportunity to find new ways to treat, cure, and even prevent brain disorders.
Neuroscience stands at the precipice of a new depth of understanding about how the brain works thanks to recent advances in imaging data acquisition technologies. These new techniques are producing multiscale datasets with enormous detail, which are too large for current imaging tools to adequately analyze. The lack of analytic tools to mine this rich information prevents researchers from unlocking vital quantitative relationships. Through this research grant, Kitware's team will create a tool to identify the spatial locality of brain structures, the presence of different neural cell types, and electrical activation patterns. This work will be based on Kitware's open source Insight Toolkit (ITK), a standard library for computational image analysis. The team will use deep learning methods to extend ITK's architecture and accommodate these large datasets.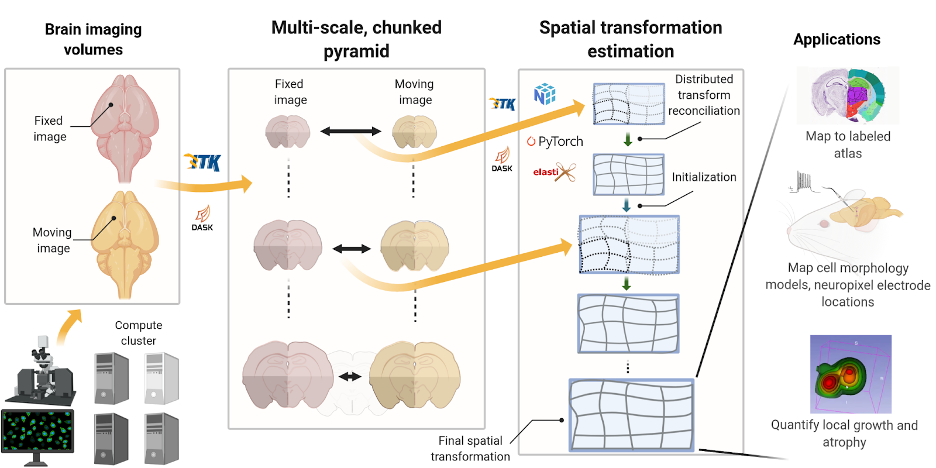 "New whole-brain imaging datasets are four orders of magnitude larger than traditional MRI datasets, and current registration tools are ill-suited for these immense datasets," said Matt McCormick, Ph.D., a principal engineer on Kitware's Medical Computing Team, lead engineer of ITK, and principal investigator for this project. "In order to unlock the potential of novel neuroimaging techniques to provide unprecedented insights into brain activity, connectivity, and cell type markers, our team will develop an effective computational framework to spatially align these massive images using this grant from NIH."
The team includes experts from the University of North Carolina at Chapel Hill, the University of California in Los Angeles, Translucence Biosystems, and The Regents of the University of California in Irvine.
Acknowledgment
Research reported in this publication was supported by the National Institute Of Mental Health of the National Institutes of Health under Award Number R01MH126732. The content is solely the responsibility of the authors and does not necessarily represent the official views of the National Institutes of Health.
____________________________________________________________________________
About Kitware Inc.
Kitware collaborates with customers to solve the world's most complex scientific challenges through customized software solutions. Kitware delivers innovation by focusing on advanced technical computing, state-of-the-art artificial intelligence, and full-spectrum software solutions. Since its founding in 1998, Kitware has developed a reputation for deep customer understanding and technical expertise, honest interactions, and open innovation. We are proud to be a 100% employee-owned company. For additional information, please visit kitware.com. You can also follow us on Twitter, LinkedIn, and Facebook.
###