Kitware Hosts First Hackathon for the Girder Data Management Platform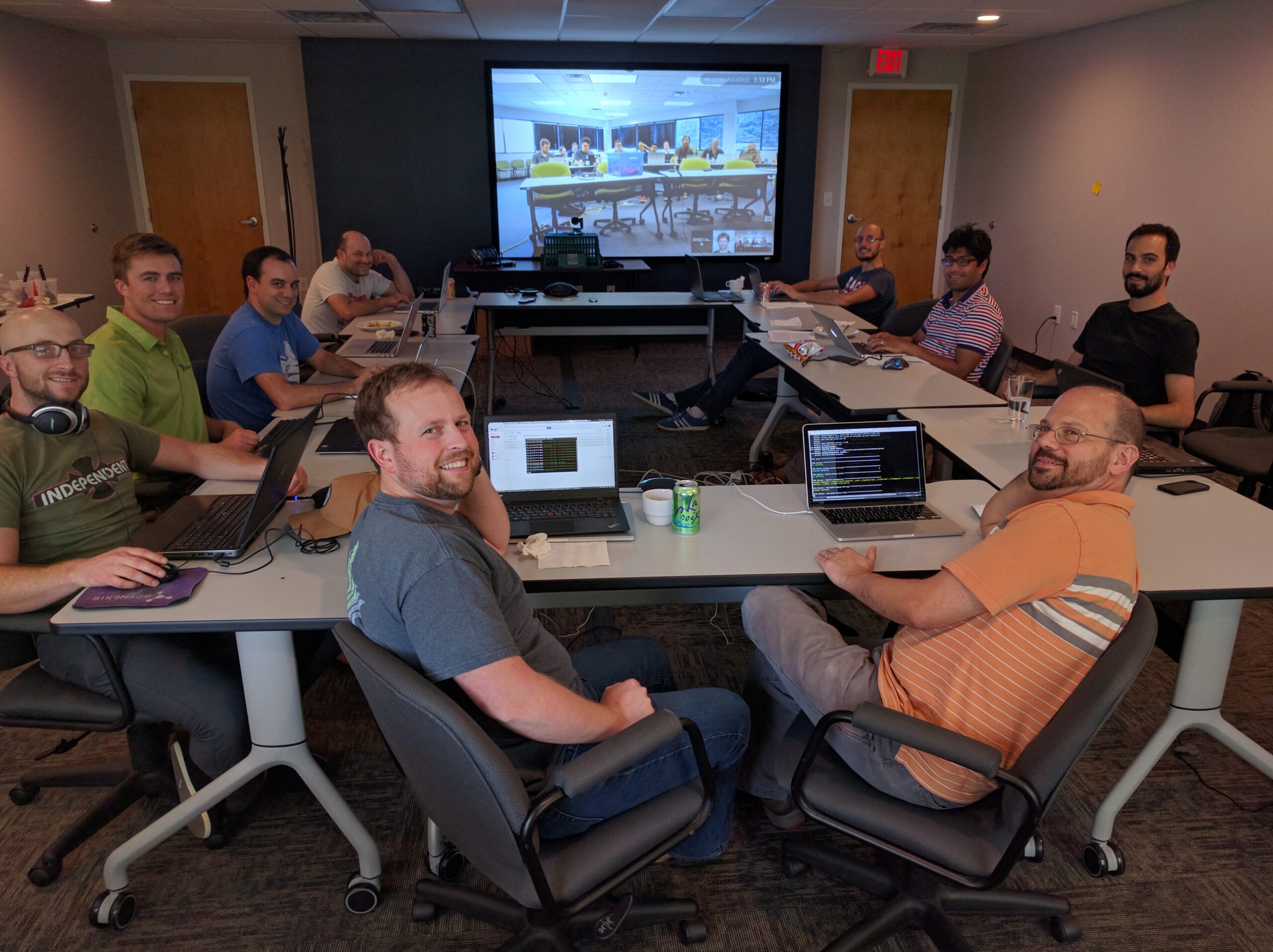 Last week, we held the first ever Girder hackfest. Girder is an open-source, Web-based, data management platform. As a component of the Resonant environment, it has use cases throughout data and analytics, from visualizing taxi rides in New York City to comparing permit, crime, and violation data in Boston.
Over 20 participants attended the all-day hackfest, during which we made a variety of improvements to Girder. For starters, we continued to work on a major overhaul of the front-end build. This work, led by Sebastien Barre, involves transitioning our build system for the Girder Web client to use Webpack. Webpack will allow us to ship modular front-end libraries that different applications can easily reuse. We also continued to work on a plug-in for a robust Digital Imaging and Communications in Medicine (DICOM) viewer, which integrates directly with the Girder Web client.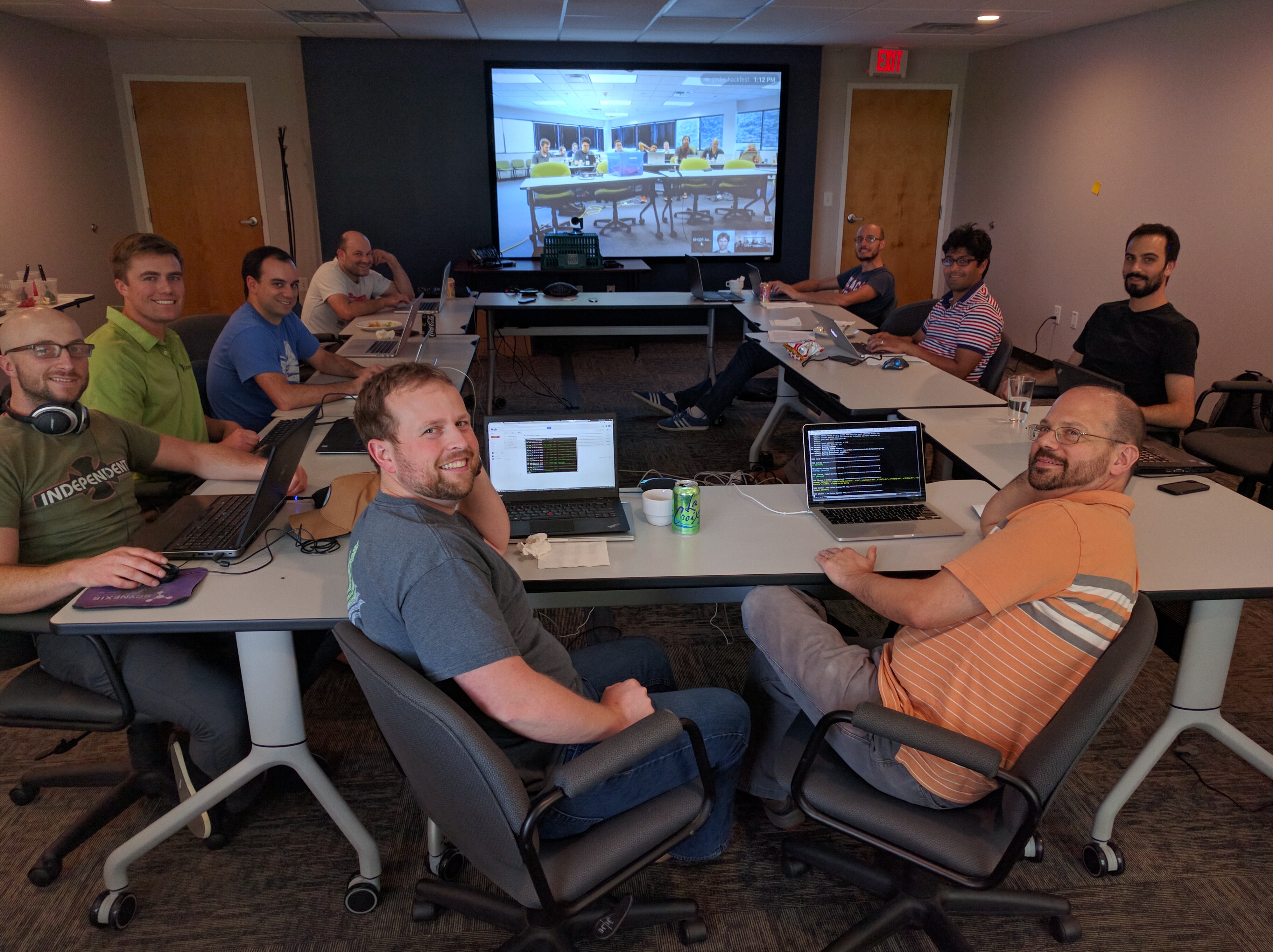 In addition to furthering existing efforts, we added several new features. A new external app template, for example, provides a starting point for building custom front-end applications that Girder backs. Another new feature offers administrators the ability to look up all files managed by a specific assetstore. We also created a modularized Ansible role for easily deploying Girder; a centralized mechanism for managing URL routes in a Girder installation; and a plug-in, called slicer_cli, which integrates Girder and Girder Worker with Slicer Execution Model.
In other developments, we improved data schema validation capabilities on the back-end via JSON-schema. We also enhanced the Midas3 to Girder migration script, and we migrated testing data for the Insight Segmentation and Registration Toolkit (ITK) from midas3.kitware.com to data.kitware.com. To test out all of the upgrades we made during the hackfest, download the latest version of Girder.
We would like to thank everyone who has contributed to Girder. For those interested in getting involved in the development of the platform, we have some helpful documentation available. We look forward to growing the Girder community and making the next hackfest even more successful!