New simulator will expose practicing surgeons to rare and adverse emergencies that could occur during real-life surgery, improving their ability to overcome stressful and unexpected events.
---
Clifton Park, N.Y. (October 19, 2021) – Kitware Inc., known for developing open source medical platforms including iMSTK and Pulse, has been awarded a four-year grant from the NIH's National Institute of Biomedical Imaging and Bioengineering to help address the need for a rare and adverse events surgical simulator. This innovative surgical simulator will combine iMSTK and Pulse to create a physics-based virtual simulation where unexpected problems will arise during surgery just as they might in a real-world setting. The goal is to give practicing surgeons an advanced tool that will allow them to demonstrate superior technical ability post-training.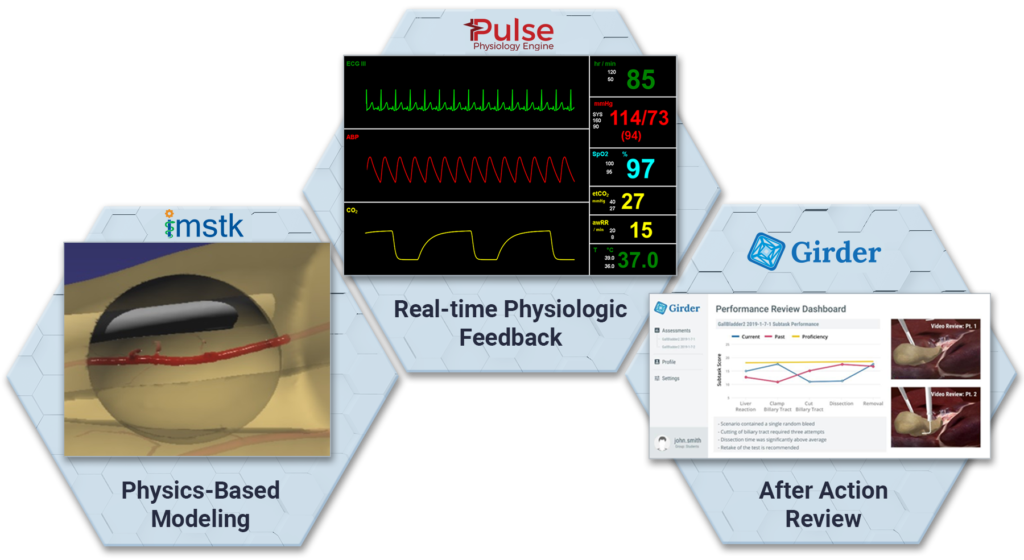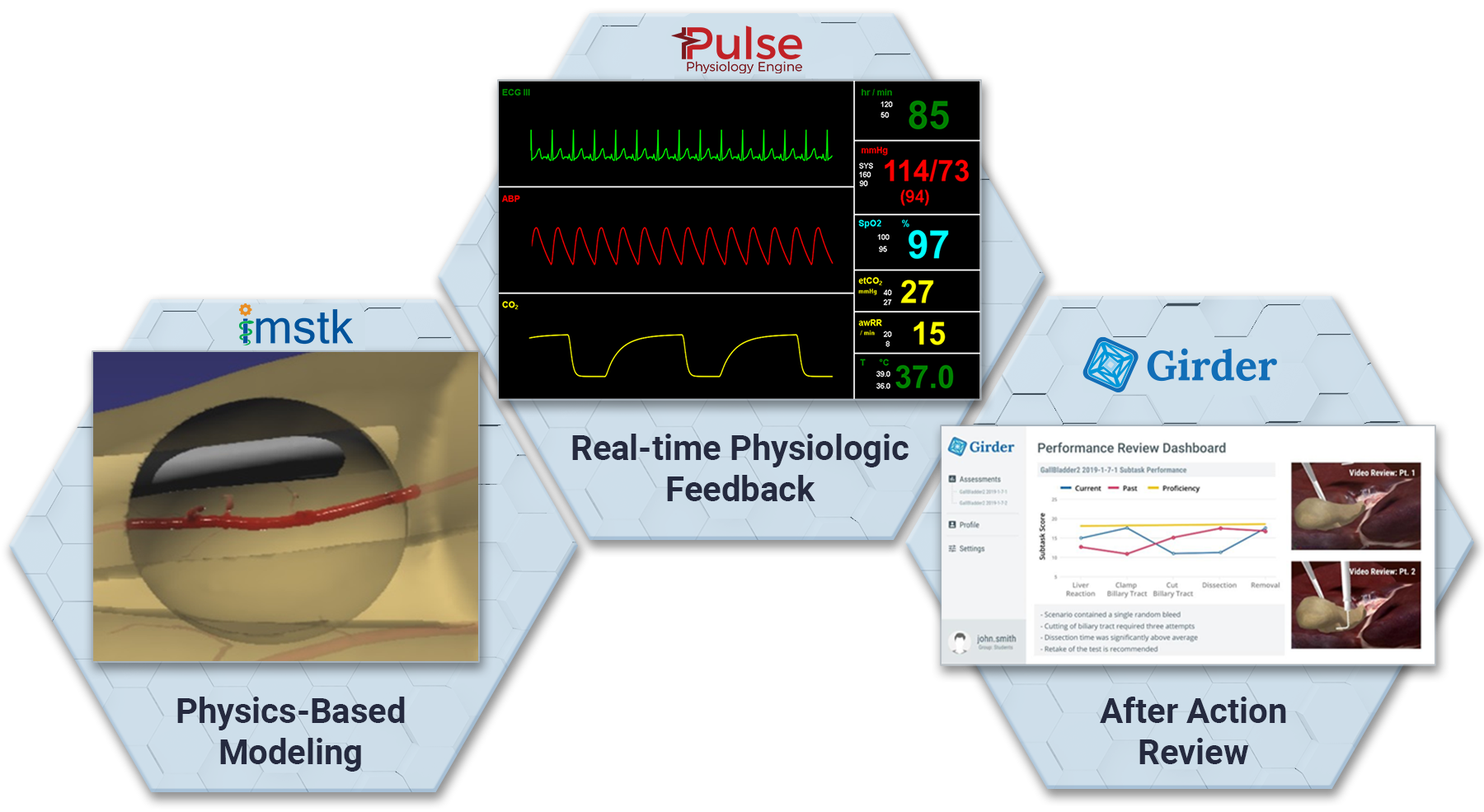 "There is a significant gap in current surgical simulators, which we will address," said Rachel Clipp, Ph.D., technical leader on Kitware's Medical Computing Team and project lead. "Most simulators train surgeons to perform routine operations but fail to include emergency situations that may arise during operation. We will develop high-fidelity virtual simulations that combine skill proficiency and resilience to improve the practicing surgeon's ability to overcome stressful, unexpected events during surgery."
This new surgical simulator is unique in that it will also customize the adverse simulation based on the response of the trainee. By integrating Pulse into the simulation, we will incorporate patient physiologic feedback into the simulation for a more realistic training experience. This work will also advance the iMSTK platform through feature development for hemorrhage, thermal injury, and anatomic variation simulations.
Kitware is leading this team which includes the University at Buffalo School of Medicine and Biomedical Sciences (UB) with an End-User Advisory Group (EAG) from Children's National Medical Center (CNMC) and University of Texas Southwestern (UTSW).
Acknowledgment
Research reported in this publication was supported by the National Institute Of Biomedical Imaging And Bioengineering of the National Institutes of Health under Award Number R01EB031808. The content is solely the responsibility of the authors and does not necessarily represent the official views of the National Institutes of Health.
---
About Kitware Inc.
Kitware collaborates with customers to solve the world's most complex scientific challenges through customized software solutions. Kitware delivers innovation by focusing on advanced technical computing, state-of-the-art artificial intelligence, and full-spectrum software solutions. Since its founding in 1998, Kitware has developed a reputation for deep customer understanding and technical expertise, honest interactions, and open innovation. We are proud to be a 100% employee-owned company. For additional information, please visit kitware.com. You can also follow us on Twitter, LinkedIn, and Facebook.
###