Kitware to Develop Next-generation Tools for Understanding Human Movement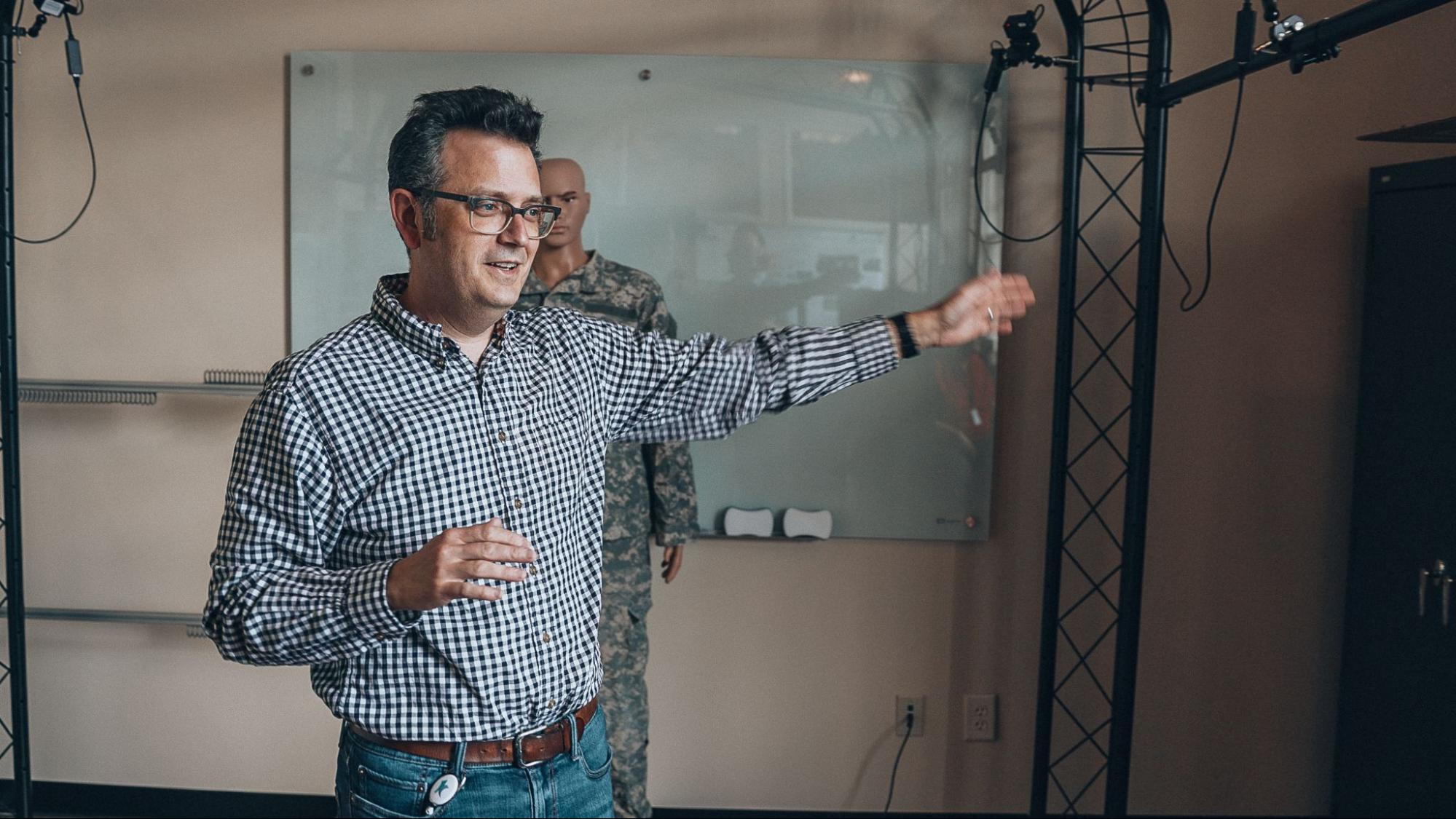 Kitware will lead a team of experts under the new IARPA HAYSTAC program to understand human travel patterns using advanced AI techniques
Clifton Park, N.Y. (June 27, 2023) – Kitware, a leading provider of advanced computer vision research, is proud to announce its recent contract win for the Intelligence Advanced Research Projects Activity (IARPA) Hidden Activity Signal And Trajectory Anomaly Characterization (HAYSTAC) program. This achievement reinforces Kitware's software R&D expertise and commitment to developing innovative artificial intelligence tools and techniques.
Currently, large-scale human movement modeling focuses on aggregated, high-level data to study migration, the spread of disease, and other patterns of behavior. For example, hourly toll booth counts indicate traffic volume. The IARPA HAYSTAC program aims to capture more fine-grained, individual human movement patterns to identify what characterizes "normal" movement while upholding public expectations for privacy. In contrast to toll booth counts, this could mean modeling the behavior of vehicles traveling along a toll road. Where do they originate from? Where do they typically go after the toll booth, and what stops do they make along a given route? How can we model this behavior without violating any individual's privacy?
To help achieve these goals, Kitware will lead a team including the University of Maryland, CityData.ai, the University of Central Florida, The University of North Carolina at Chapel Hill, and the University of Texas at Dallas. The team will be responsible for simulating urban human movement patterns at a mega-city scale over long periods of time, up to a year. The team will detect anomalous patterns of behavior in the huge volume of simulated trajectories that represent a city's inhabitants. They will also plan itineraries, in which multiple teams compete, to identify what trajectories are generated from activity that was inserted by one of the other teams. Successful HAYSTAC systems will be capable of identifying trajectories created by subtle deviations against normal while also being able to generate activity and corresponding trajectories which are not distinguishable from normal. This game of hide and seek will ultimately lead to a deep characterization of normal human activity while maintaining an expectation of privacy that can be used to train AI algorithms.
"Understanding fine-grained human movement patterns can lead to improvements in city infrastructure that reduce commute times and congestion, target resources toward beautifying city streets to encourage walking, and help in planning more sustainable transportation systems," said Brian Clipp, Ph.D. and principal investigator for HAYSTAC at Kitware. "For these and many other reasons we are thrilled to be a prime contractor for the IARPA HAYSTAC program. We look forward to collaborating with our team and IARPA to create privacy-preserving datasets and trajectory analysis methods that can fuel AI developments in human movement understanding."
For more information about Kitware's artificial intelligence capabilities, visit kitware.com/expertise.
---
About Kitware
Kitware delivers innovation to its customers. As a software research and development company, Kitware solves the world's most complex scientific challenges using custom software solutions built on open source technology. In addition to custom software development, the company also offers technical support and training services to anyone using its open source tools. Since its founding in 1998, Kitware has developed a reputation for its unparalleled technical expertise and excellent customer service. The company is proud to be 100% employee-owned. For additional information, visit kitware.com or follow them on Twitter, LinkedIn, and Facebook.