Kitware Wins IARPA Contract for Space-Based "SMART" Program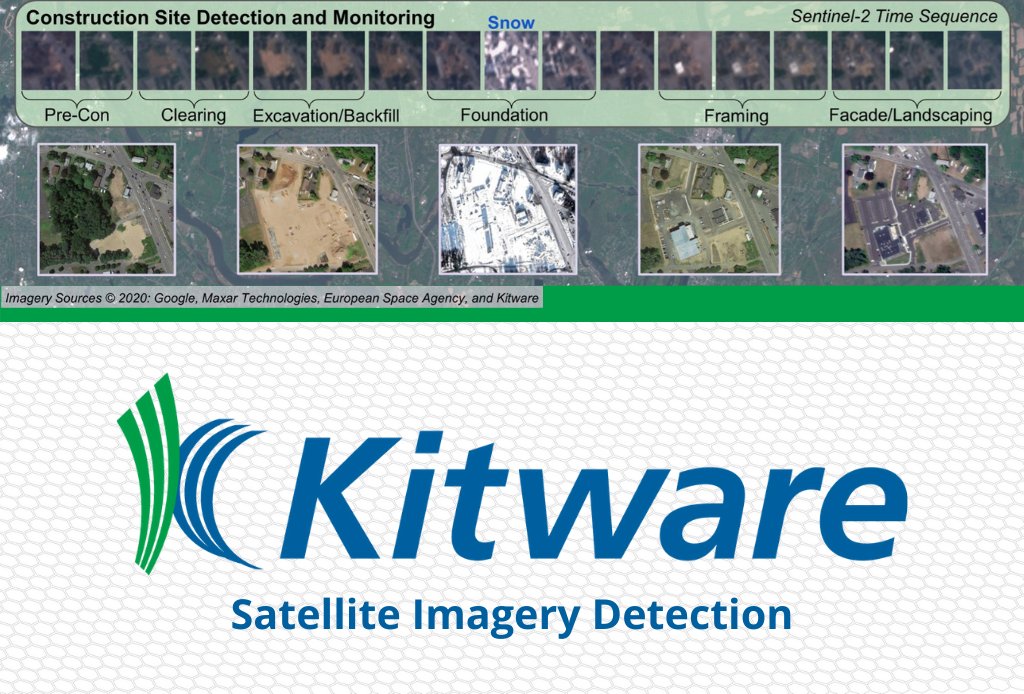 Kitware will work to develop a solution to detect and monitor change in global satellite imagery
---
Clifton Park, N.Y. (March 2, 2021) – Kitware Inc., regarded as industry leaders in the use of artificial intelligence and machine learning technology, has been awarded a prime contract by the Intelligence Advanced Research Projects Activity (IARPA) as part of its Space-based Machine Automated Recognition Technique (SMART) program. The goal of the SMART program is to develop solutions to challenging research problems involving broad area search of global satellite imagery to detect and monitor man-made changes (Fig. 1).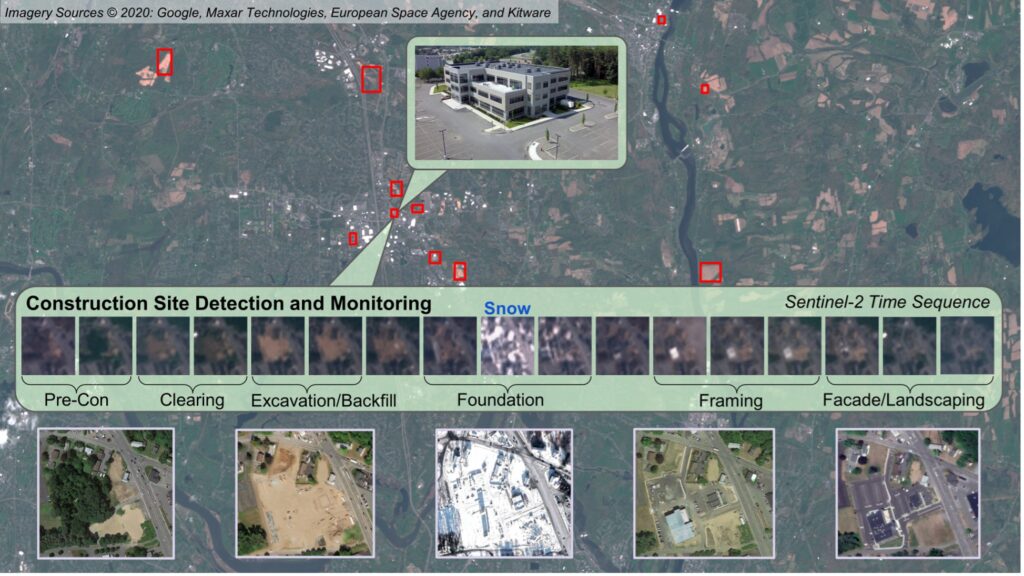 As the prime contractor, Kitware will lead a large, diverse, and highly-qualified team on this multi-year research contract. The team includes DZYNE Technologies, BeamIO, Inc., Rutgers University, the University of Kentucky, the University of Maryland at College Park, and the University of Connecticut. The first phase will run for 18 months, with a kickoff meeting in late January 2021, and the potential for additional funding for Phase 2 (18 months) and Phase 3 (12 months).
"I'm excited for this opportunity for Kitware to push the boundaries of satellite image-based monitoring of our planet," said Matt Leotta, Ph.D., technical leader on Kitware's Computer Vision Team, and principal investigator for this project. "We are bringing together a great team of scientists who are committed to open and reproducible research in artificial intelligence, computer vision, and geographical science. Our work on SMART has the opportunity to make a big impact in diverse areas such as environmental conservation, natural disaster response, and national security."
Kitware is a leader in developing and advancing state-of-the-art computer vision technologies and capabilities for satellite imagery detection. As an early adopter of deep learning, this plays an essential role in everything Kitware does. The company is dedicated to researching and creating innovative techniques and technologies valuable to the computer vision community and its customers. Visit Kitware's computer vision team webpage for more information.
This research is based upon work supported in part by the Office of the Director of National Intelligence (ODNI), Intelligence Advanced Research Projects Activity (IARPA), via 2021-201100005. The views and conclusions contained herein are those of the authors and should not be interpreted as necessarily representing the official policies, either expressed or implied, of ODNI, IARPA, or the U.S. Government. The U.S. Government is authorized to reproduce and distribute reprints for governmental purposes notwithstanding any copyright annotation therein.
____________________________________________________________________________
About Kitware Inc.
Kitware collaborates with customers to solve the world's most complex scientific challenges through customized software solutions. Kitware delivers innovation by focusing on advanced technical computing, state-of-the-art artificial intelligence, and full-spectrum software solutions. Since its founding in 1998, Kitware has developed a reputation for deep customer understanding and technical expertise, honest interactions, and open innovation. We are proud to be a 100% employee-owned company. For additional information, please visit kitware.com. You can also follow us on Twitter, LinkedIn, and Facebook.
###