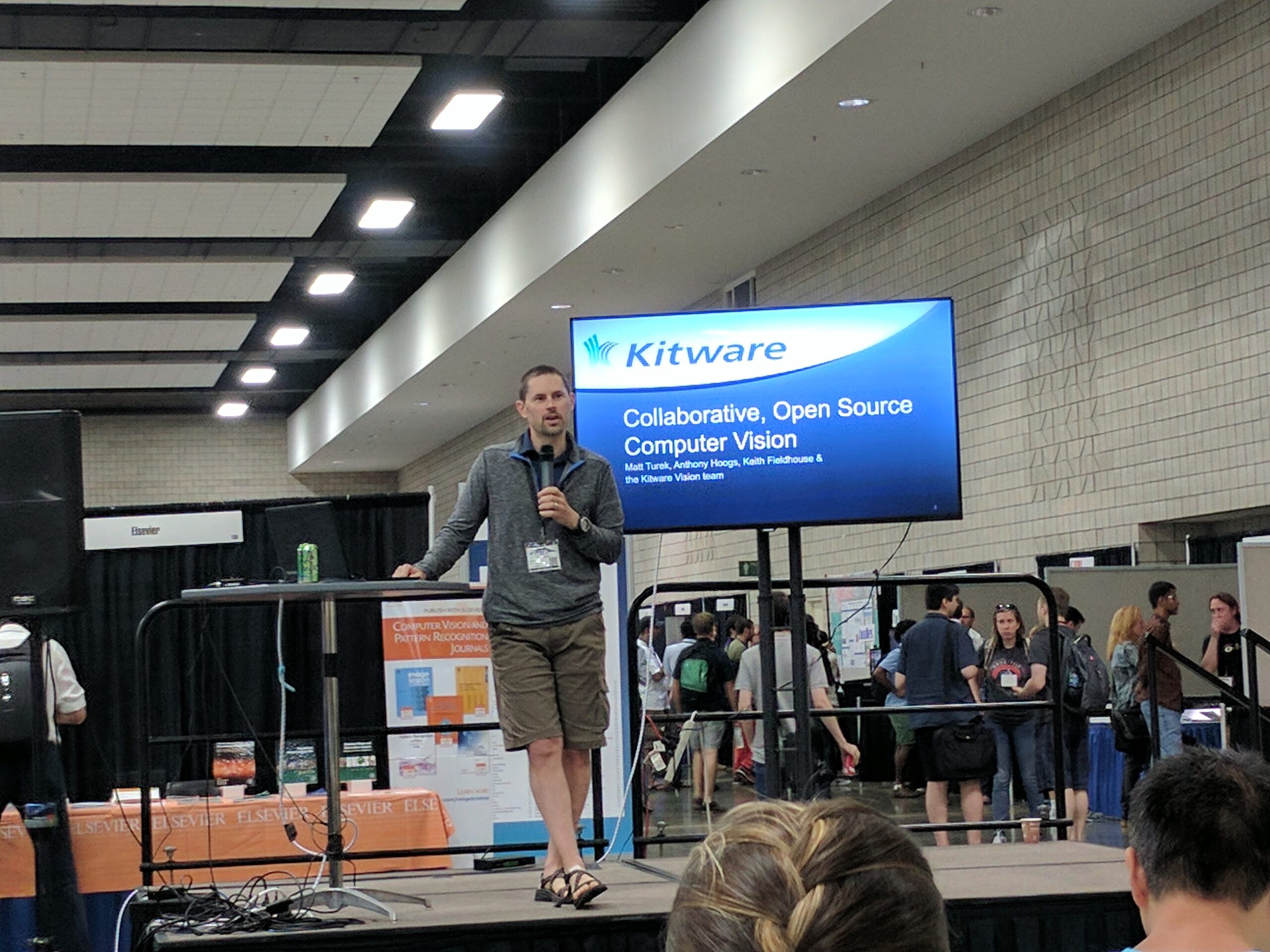 Kitware was heavily involved with the 2017 IEEE Conference on Computer Vision and Pattern Recognition (CVPR), which took place in Honolulu, Hawaii in July.  Anthony Hoogs, Ph.D., the senior director of computer vision at Kitware, served as General Co-Chair in charge of the conference center and the exposition, while Matt Turek, Ph.D., served as a Corporate Relations Co-Chair.  Both Anthony and Matt devoted many hours of their time to make CVPR 2017 the most successful CVPR to date.  More than 5,000 attendees descended on the Hawaii Convention Center, a 37% increase over last year.  Anthony made sure that food was in good supply, and ensured that the coffee was strong.  Matt helped arrange 127 sponsors of the event, a 30% increase, and those sponsors donated 79% more than last year.
[youtube https://www.youtube.com/watch?v=tdMfls5HHG4&w=640&h=360]
Anthony Hoogs gives the opening remarks at CVPR 2017.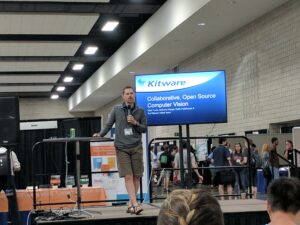 Kitware itself was a Silver Sponsor of CVPR 2017 and had a booth in the industry Expo.  In total, seven technical members of Kitware's team, all with PhD's in computer vision or related fields, were in attendance to present, attend sessions, run the booth, network, and keep the conference running smoothly.  Also in attendance were Matt Leotta, Eran Swears, Arslan Basharat, Chengjiang Long, and Charles Law.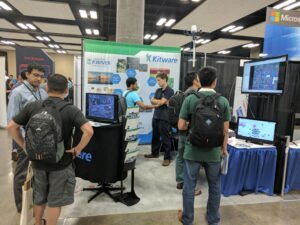 At the CVPR Workshop on Media Forensics, Chengjiang presented "A C3D-based Convolutional Neural Network for Frame Dropping Detection in a Single Video Shot," co-authored with Arslan and Anthony. In the highly- selective main conference program, Chengjiang presented "Correlational Gaussian Processes for Cross-Domain Visual Recognition," a paper based on his dissertation research. Charles gave an invited talk, "Deep learning applied to challenges in detecting melanoma cells in lymph node biopsies," in the Computer Vision for Microscopy Image Analysis (CVMI) Workshop.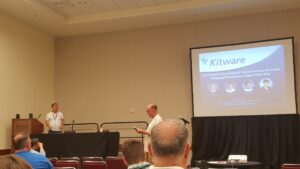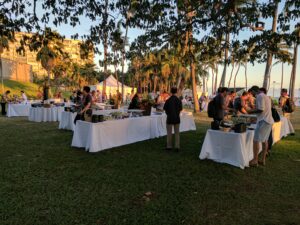 Kitware's booth, coordinated by Matt Leotta, was very busy throughout the Expo sessions. Many prospective candidates stopped by, as well as AFRL and other government personnel, industry researchers from many companies, and a number of professors. The booth layout and backdrop functioned well, with compelling visuals and demos playing continuously.