Kitware Participates in Ragnar Relay Adirondacks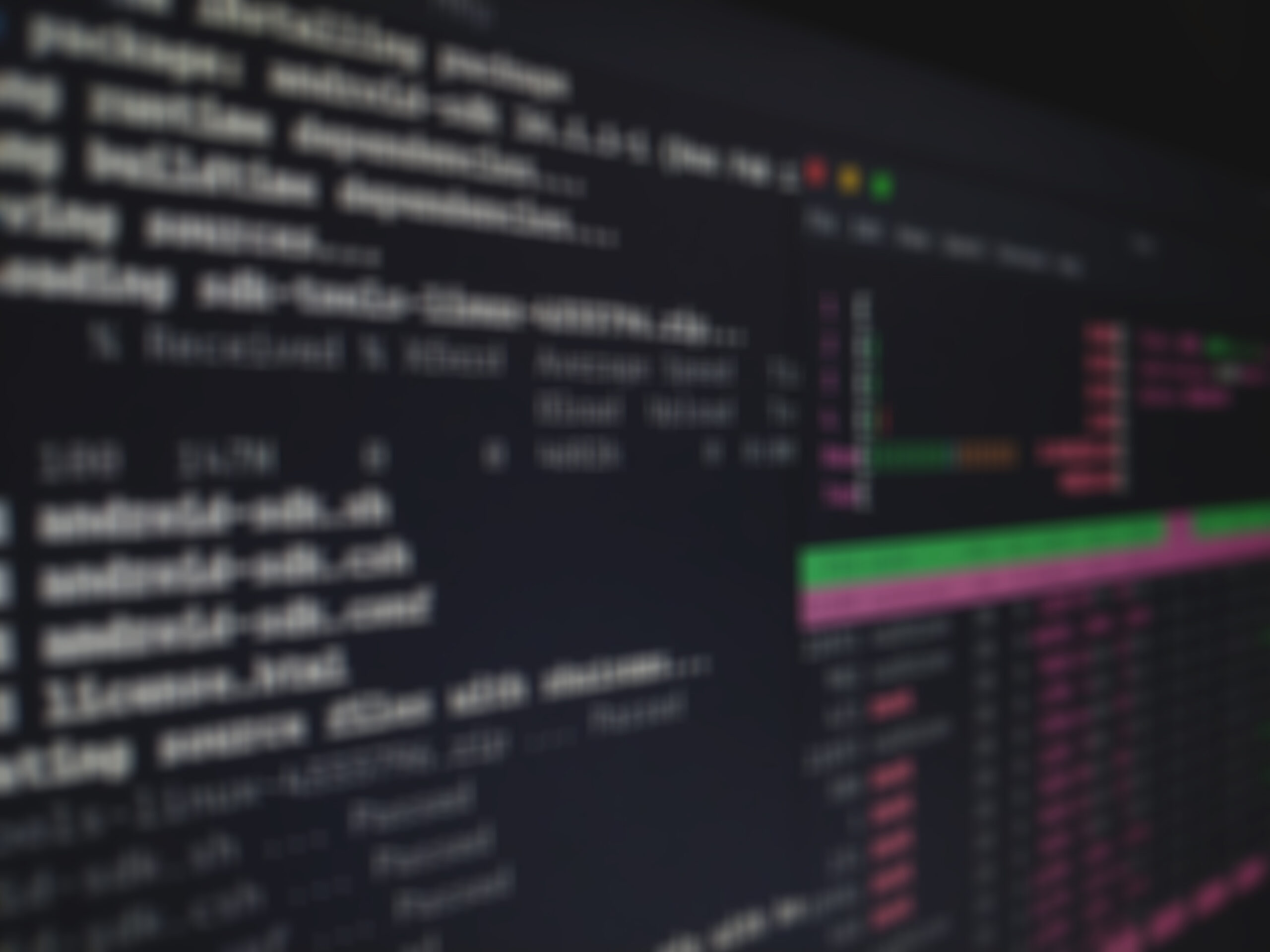 This year, Kitware once again participated in the Ragnar Relay Adirondacks. The 196.2-mile race from Saratoga Springs to Lake Placid, NY, took place from September 26 to September 27, 2014. This is Kitware's second consecutive year running the Ragnar. For the team's experience last year, please read this previously posted blog entry.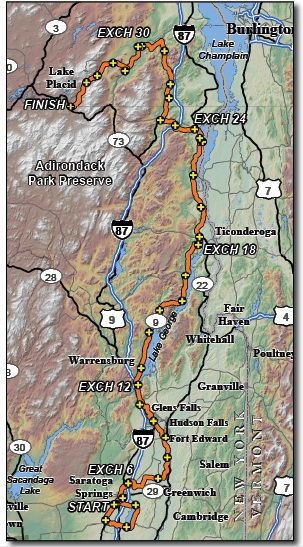 For the race, Kitware's team split up into two vans. In van one was Lisa Avila, Jacob "Juda" Becker, Dan Lipsa, Eran Swears, Sandy McKenzie, and Linus Sherrill's wife, Marilyn. In van two was Bill Hoffman, Matt Turek, Jake Stookey, and Bill's son, Max. Van one started the race at 10:15 am, with Lisa running the first leg.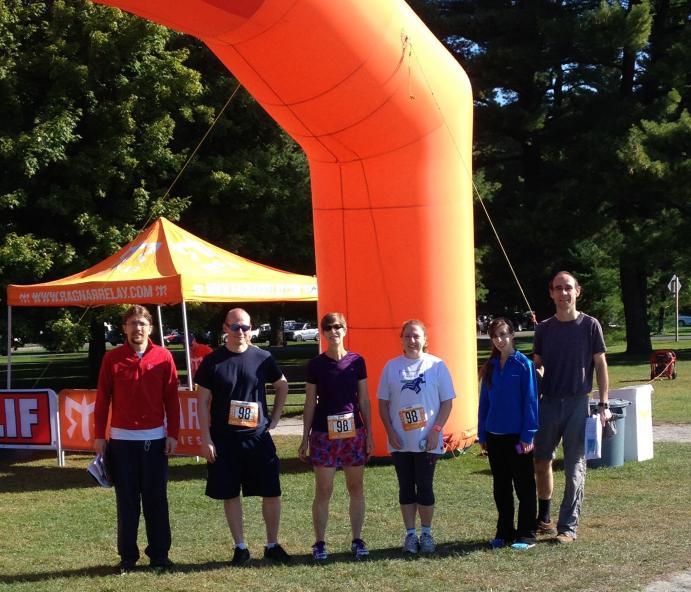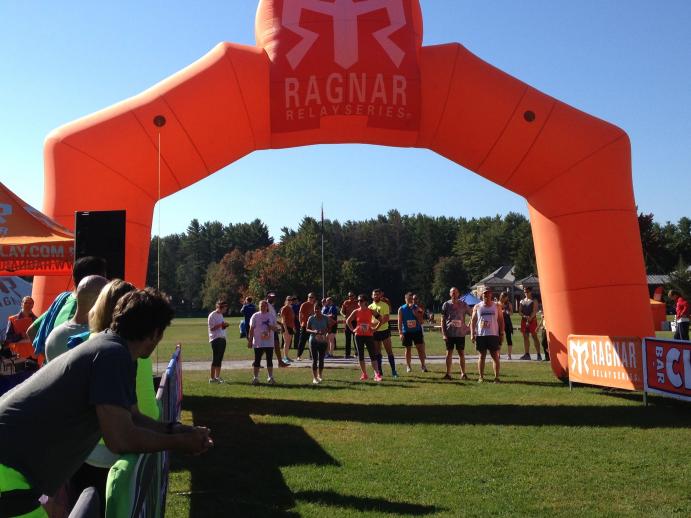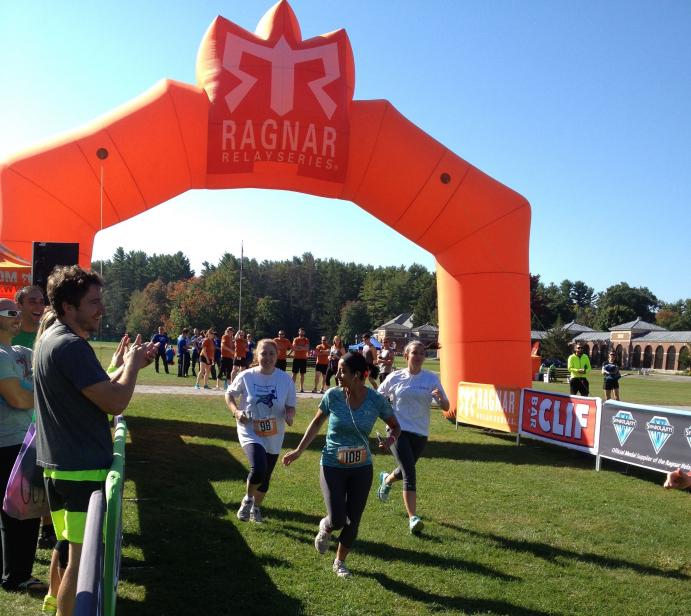 Kitware's participation in the race, however, began long before van one started running, as Linus, Naomi Hoffman, and Rick Avila were kind enough to serve as volunteers.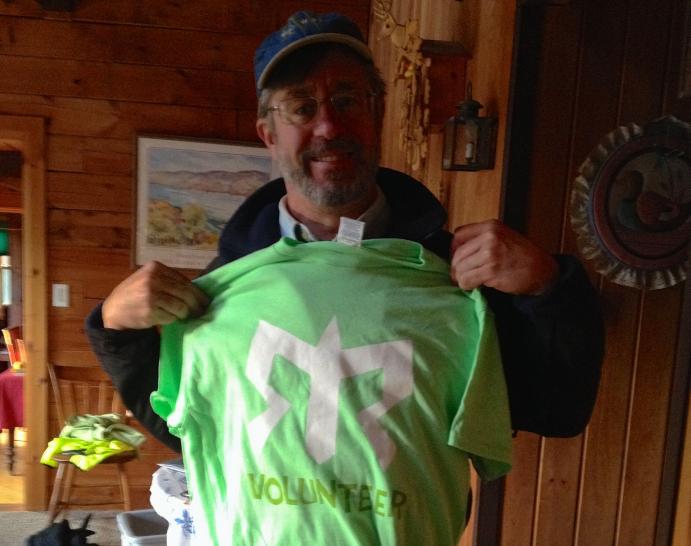 Next up was Eran. While he ran, the rest of van one enjoyed the beautiful weather and the view of Saratoga Lake.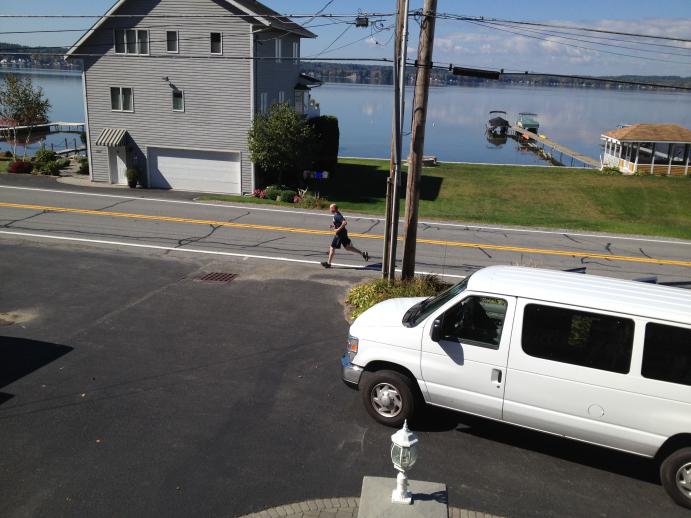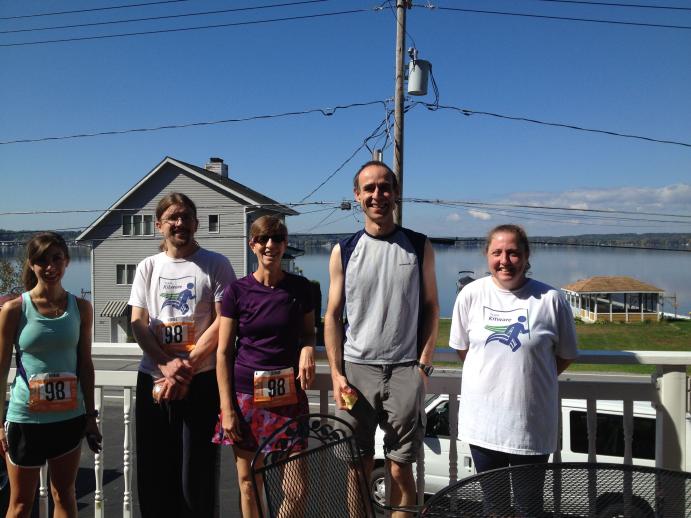 After the first six legs, van one met up with van two at Gavin Park in Saratoga Springs. Because the team only had ten runners, Jake and Bill each had to pick up an extra three legs. By the time the runners in van two finished their first legs, it was dark out, which meant that the runners had to wear reflective gear.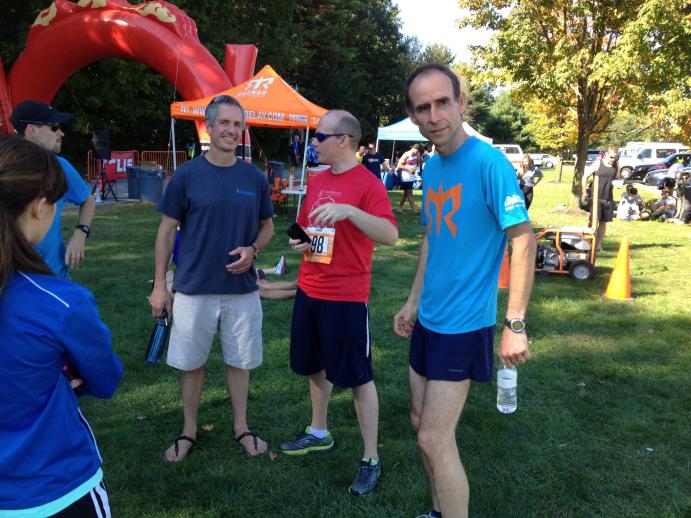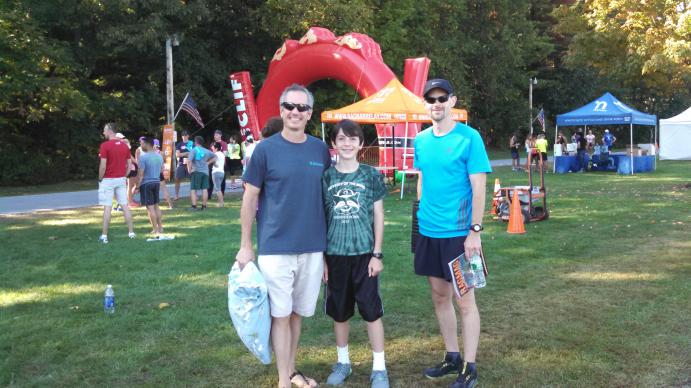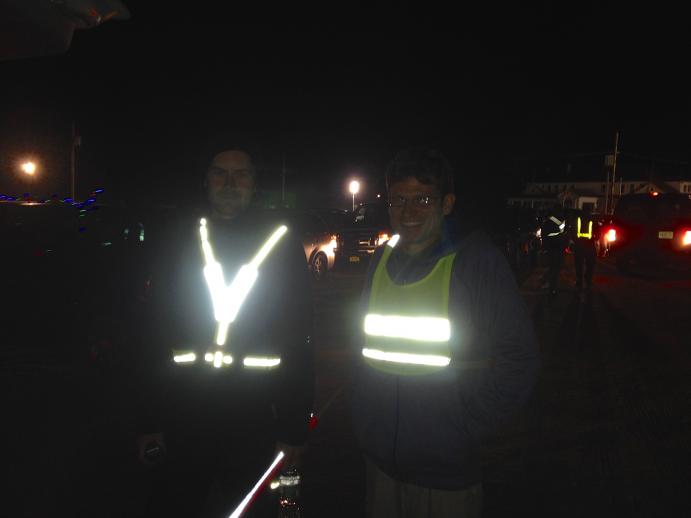 Even though they had less than an hour-and-a-half of sleep and very little to eat, the runners in van one started on their second legs. In between legs, the team members decorated the vans and kept track of the number of runners they passed.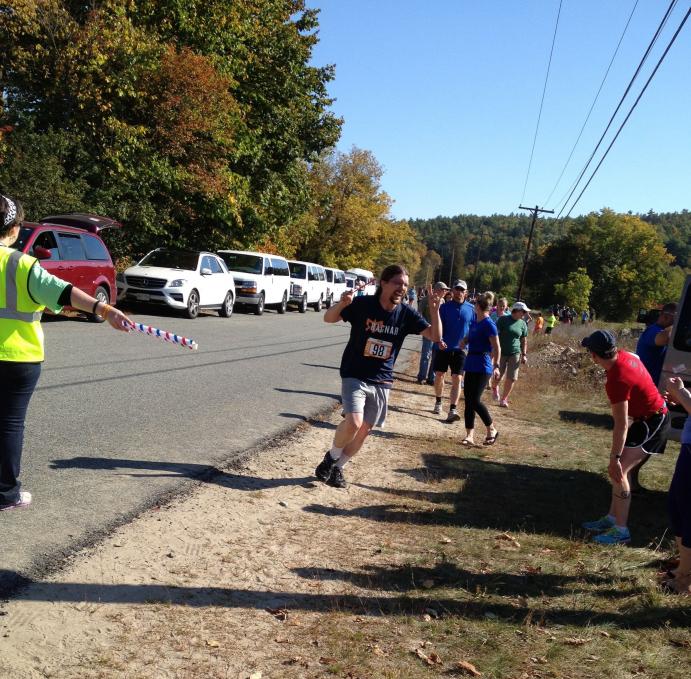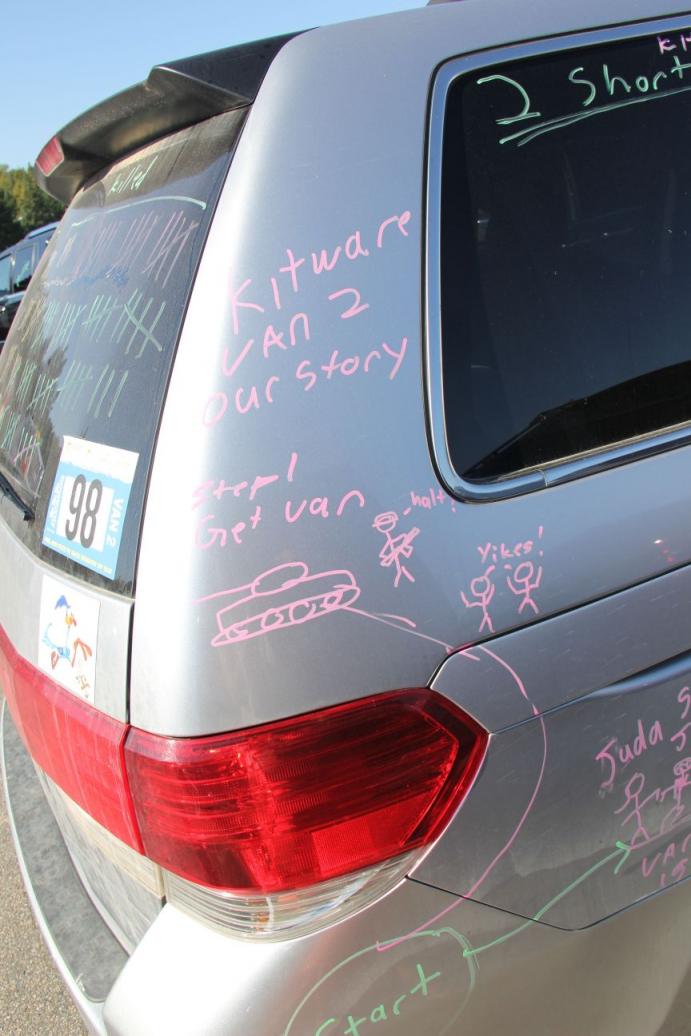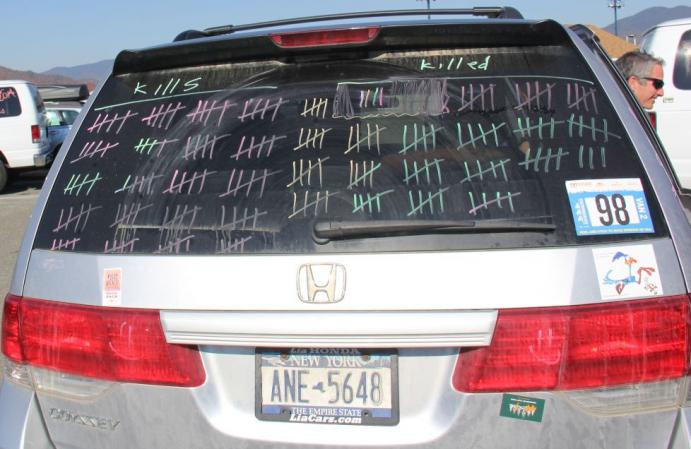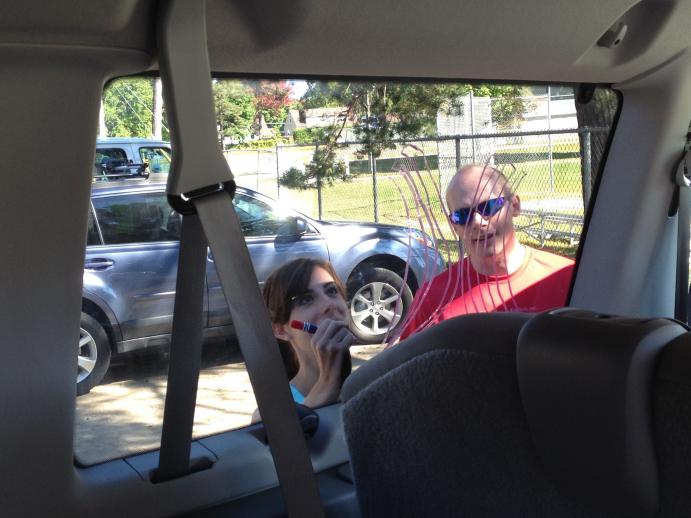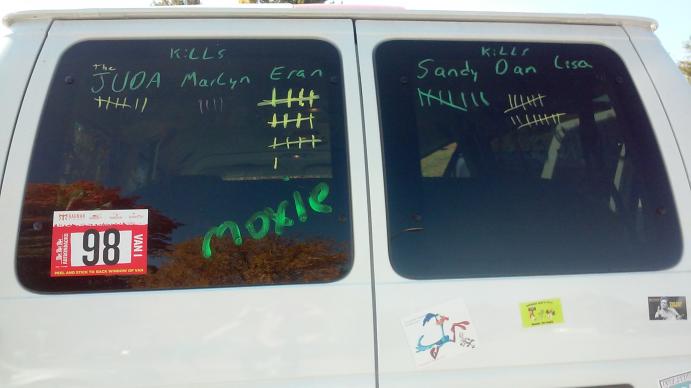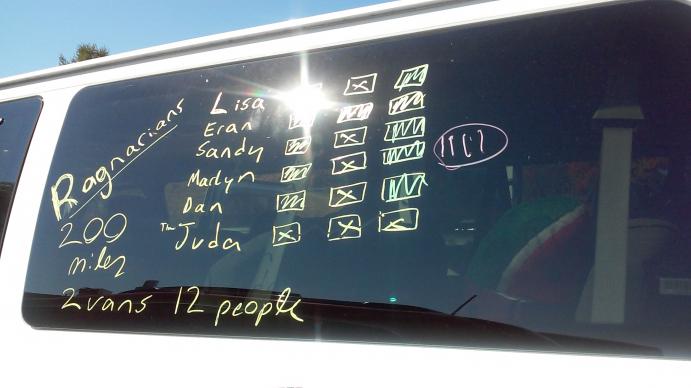 After a total of 27 hours, 59 minutes, and 57.8 seconds, Max finished up the race strong at the Lake Placid Horse Show Grounds. The entire team joined him to cross the finish line.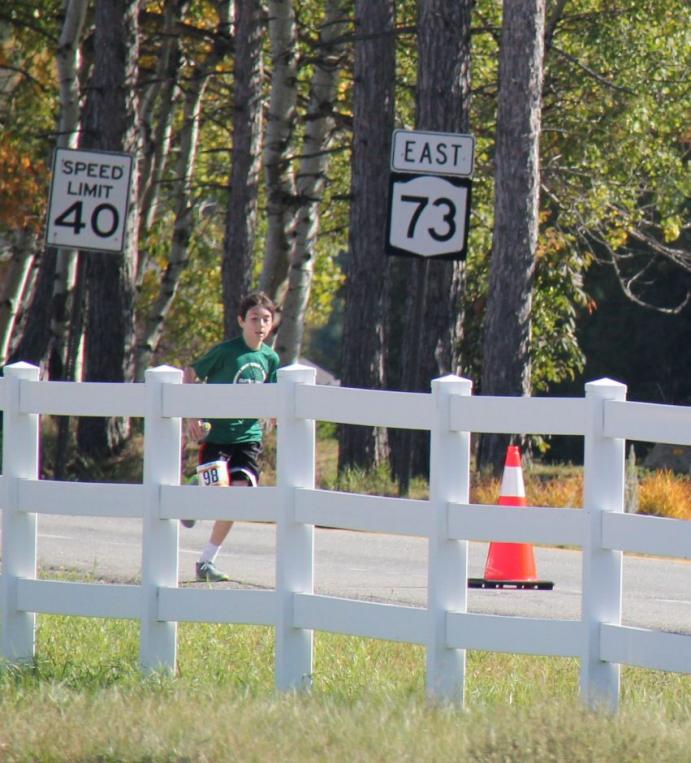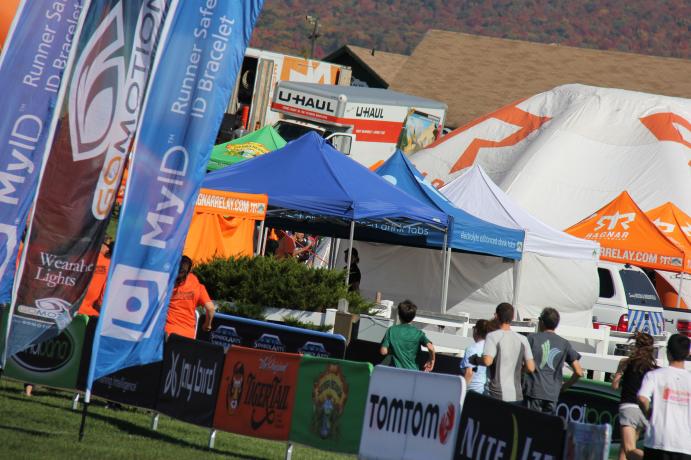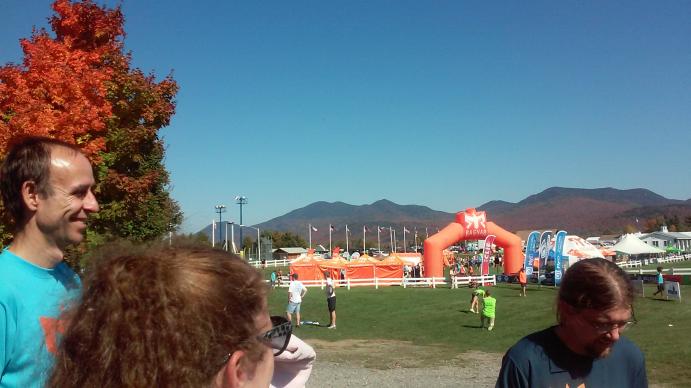 Out of 296 total racers, Kitware placed 42 overall and 26 in the Regular Mixed Open Category. The team had a great time, and everyone finished without injury!