Kitware places 23rd in the Ragnar Relay Adirondacks!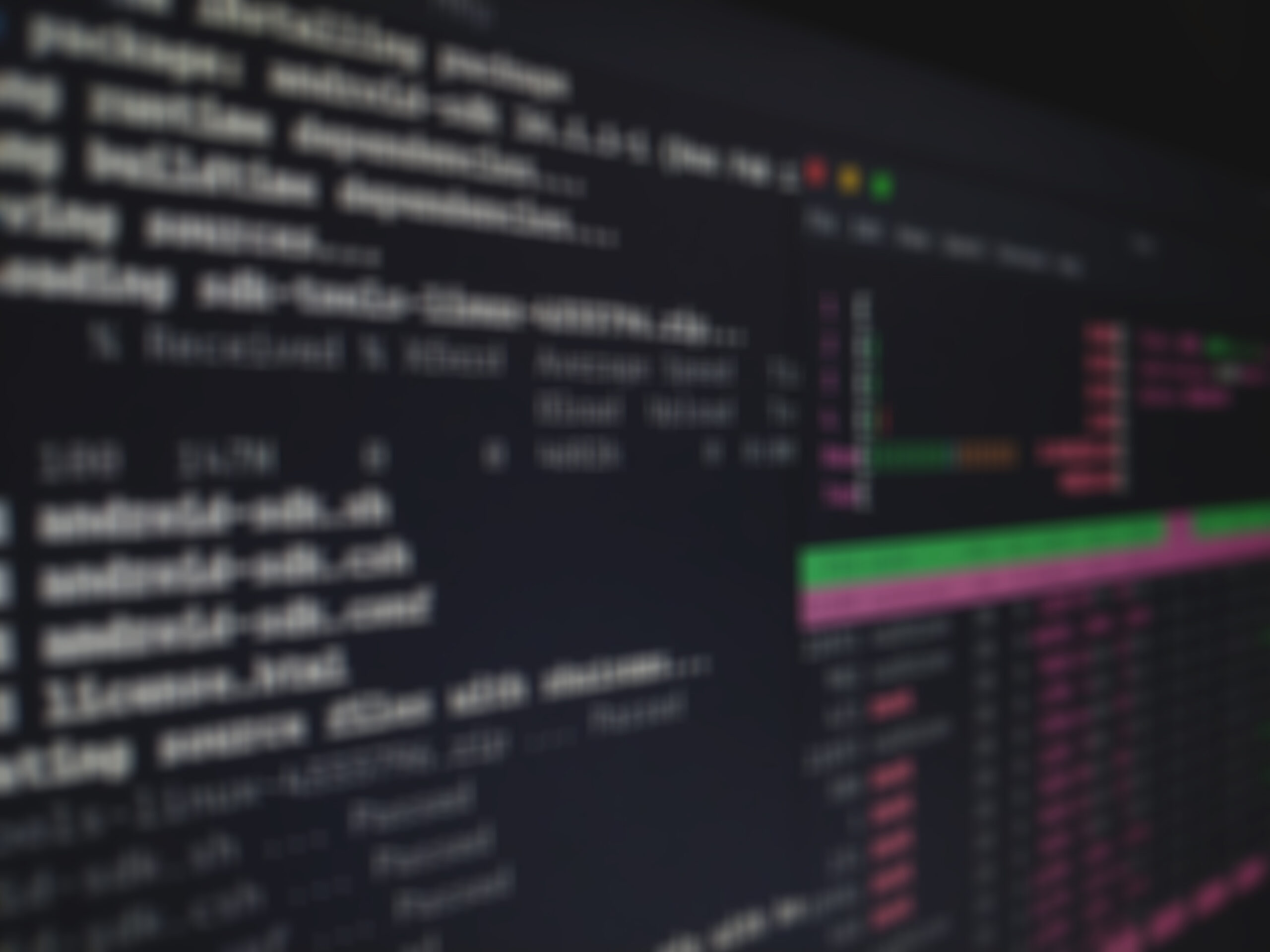 Despite spending the majority of our time staring at computer screens, here at Kitware we are clearly also enthusiastic about getting up and moving. Back in 2009 Dave DeMarle got us started on the Saratoga Bike to Work Challenge (where we've taken the top spot in our category for 3 of the 5 years we've participated). Rusty Blue decided that was too easy by itself, so in 2010 he signed us up for the CDPHP Workforce Challenge (a 3.5 mile road race through downtown Albany) which is typically held the evening before the Bike to Work Challenge! This year, Bill Hoffman decided that we clearly weren't being challenged enough, so he signed us up for the Ragnar Relay Adirondacks – a mere 196.2 mile relay race from Saratoga Springs to Lake Placid.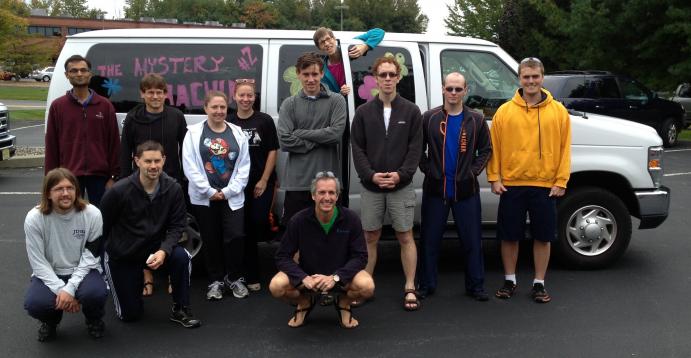 So early last Friday, ten Kitwareans and two of our relatives gathered in the Kitware parking lot to decorate our two vans. Six runners would be "living" in each of these vans through Saturday evening as we followed the race course to drop off, pick up and cheer on our runners. Under the creative leadership of Naomi Hoffman we converted the plain white vans into Scooby Doo Mystery Machines, complete with Scooby Snacks to share with our fellow runners. The Kitware team, pictured above, includes (in roughly left to right order): Juda, Naresh, Matt, Jake, Lisa, Katie, Sean, Bill, Marilyn, Rusty, Eran and Matt.
If you are not familiar with the Ragnar Relay Series of road races, they are all approximately 200 miles long held at various times of the year throughout the country. We are lucky to have one so close to us since many of the teams we met during the race drove hundreds of miles to the start line – the Kitware headquarters in Clifton Park is located less than 20 miles from the starting line in Saratoga Springs. (Of course, I'm not opposed to traveling a bit if I could go run the Miami to Key West race in Florida in early February when we are buried in a foot of snow and ice here in upstate NY!)

You can see the race map on the left showing the starting location in Saratoga Springs, a nice scenic circle around the lake, then the long haul up to Lake Placid. What might not be evident in that map is the mountain range we must traverse to get to Lake Placid. As you can see in the elevation map below, the first perhaps 2/3rds of the race isn't too bad (except for that one particularly torturous leg that Matt Turek ran which climbed 800 feet and then dropped 800 feet all within about a five mile span!) However, the last third of the race was pretty much all uphill.
| | |
| --- | --- |
| | |
Being one of the "fast" teams, we had a late start time of noon (some of the teams began the race at 6am!) Rusty started us out strong, and while the first van complete their first six legs the second van headed off to Panera for some lunch (knowing it would be a while before we had access to anything other than the food we packed in the van with us!)
Early Friday afternoon the first van enjoyed some nice running weather and scenic views on their first six legs (go Jake, go!) Some of the more dedicated members of the second van, who had plenty of time to kill at the first major exchange point, got into the race spirit with some green hair spray (looking good, Matt!) It wasn't until the next major exchange point (which happens every six legs as the last runner in one van hands off to the first runner in the other van) that we realized Bill's nefarious plan to put all the fastest runners in the first van (thereby giving them the maximum amount of rest time!)
| | |
| --- | --- |
| | |
Katie took our safety very seriously – always following the rules and using our orange flags to cross the roads (and she waved those flags with style and enthusiasm!) Since the race continued through the night, we all had to wear reflective vests whenever we were out of the van, and a headlight and taillight when running (you can see Juda and Naresh modeling these fashionable accessories above). There's no baton in this relay race, but rather a bracelet that snaps around your wrist. Some of us were excellent at straightening this out and snapping it on the next runner's wrist. Personally, I never mastered this technique and actually dropped it twice at exchange points (really, it is quite slippery when covered in sweat!) Exchange point 18 was in the Ticonderoga Middle School (Yay! real bathrooms instead of port-o-potties!) where we consumed the obligatory pasta. At this point we were all hungry enough not to care too much about the taste of the school-cafeteria-quality spaghetti!
After running through the chilly, foggy night things warmed up quite a bit on Saturday. Unfortunately, we had two runners too sick / injured to run their last leg so Jake and Bill volunteered to run an extra leg each. Above you can see Bill just before he ran his "second last leg" (since he had already run what he thought was his last leg) – amazingly he is still smiling! Katie (clearly one of the runners who mastered the hand-off technique) passed the bracelet on to Bill for the last leg of the relay, and then showed her joy over the fact that she was done!
| | |
| --- | --- |
| | |
We all joined Bill for the last fifty yards or so to cross the finish line. We completed the relay in just under 26.5 hours (more than 40 minutes faster than we had planned!). Out of the 199 teams that finished, we came in 23rd. If we had been entered as a corporate team we would have taken first place in that category, but Bill instead selected the more competitive "Regular Mixed Open" designation for our team, where we were 12th of the 124 teams that finished in that category.
Overall it was an exhausting but also very rewarding experience, and I believe most of the team is eager to try again next year!