Radiology Research and Software Development at Kitware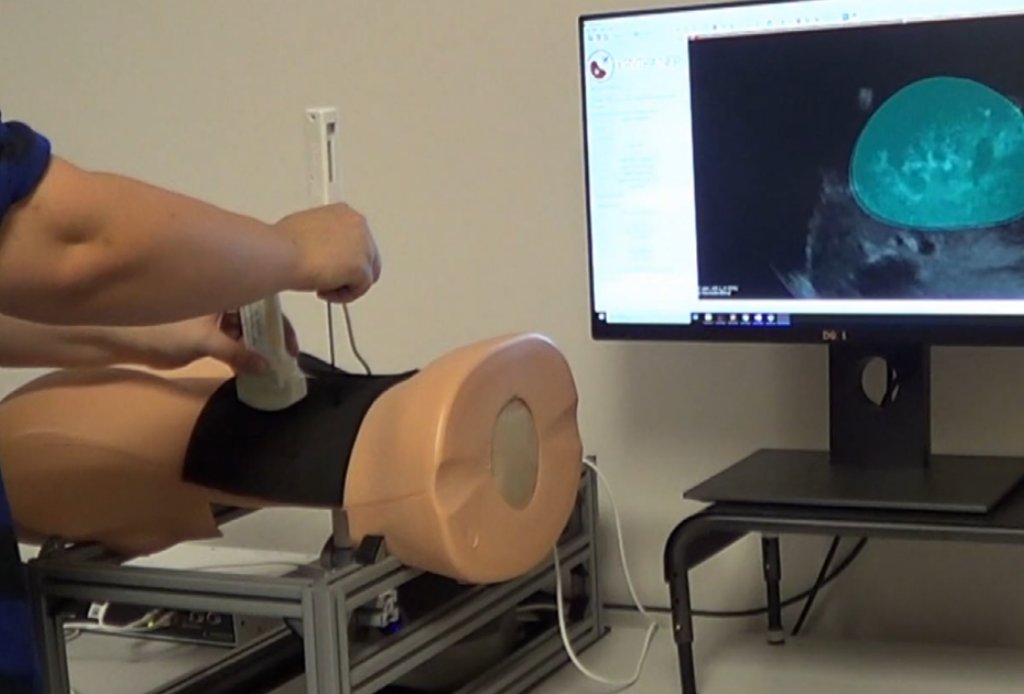 Kitware develops tailored software solutions designed to solve complex radiological challenges. Through our established open source platforms and experienced medical image analysis and visualization team, you can leverage state-of-the-art technology that is both highly innovative and cost-effective. As market leaders in medical imaging research and software development, Kitware maintains open source platforms that are designed to address radiological image visualization and analysis needs. 
Powerful Open Source Platforms for building Custom Radiology Solutions
The following platforms are open source and can be customized by Kitware's Medical Computing Team to meet your specific radiological needs.
The Visualization Toolkit
The Visualization Toolkit (VTK) is an open source platform for manipulating and displaying medical data. It comes with state-of-the-art tools for 3D rendering, a suite of widgets for 3D interaction, and extensive 2D plotting capabilities. The platform is used worldwide in commercial applications, as well as in research and development. VTK supports many visualization algorithms and modeling techniques. It can perform parallel processing, and it can render medical data in a web browser.
The Insight Toolkit
The Insight Toolkit (ITK) is a library of segmentation and registration algorithms specifically developed for medical images. Originally created to facilitate digital exploration of the Visible Human Project, ITK has become part of the national infrastructure of medical research software. ITK builds on a proven, spatially-oriented architecture for processing, segmentation, and registration of scientific images in two, three, or more dimensions.
3D Slicer
3D Slicer is an open source software for the analysis and visualization of medical images that can be used as a radiology workstation or as a programming platform. The Slicer community maintains more than 150 extensions for quantitative imaging research in brain tumors, prostate cancer, and lung cancer, among others. If you need the platform to be tailored to better meet your project requirements or workflows, Kitware can develop custom versions of 3D Slicer. For example, creating a streamlined and simplified user interface for specific workflows or bundling frequently used extensions into one installer. We can also develop a version of 3D Slicer application that includes custom or proprietary algorithms.
You can see examples of our work, including the platforms mentioned here, on Kitware's video showcase page.
What it's Like to Partner with Kitware
Kitware is known for cultivating collaborative, transparent relationships with our customers. We support flexible teaming arrangements, from partnering with academic and commercial teams to work on federally-funded projects to operating as an extension of your team. Partnering with Kitware means you can leverage our dependable, high-quality solutions even if you have limited resources, including staff, budget, or time constraints. These solutions can either be incorporated into your existing products or we can conduct feasibility studies and quickly build prototypes to test new product ideas and implement new technologies.
Our team follows a rigorous and comprehensive software development lifecycle (SDLC) process that can be integrated into FDA regulated product development projects. We have extensive experience developing cross-platform solutions, including desktop, web, and mobile. Our top priority is to deliver customized solutions that provide value to you—not to sell you on something that you don't want or need.
Learn More About Kitware's Capabilities at RSNA 2021
Kitware is attending The Radiological Society of North America (RSNA) annual meeting November 28 – December 2. RSNA is one of the world's largest annual medical meetings and a premier forum for radiology professionals and industry partners to network, exchange new research and ideas, and view the latest innovations in the field. We are excited to announce Beatriz Paniagua, Ph.D., assistant director of medical computing at Kitware, and Tim Thirion, technical leader for Kitware's Medical Computing Team, will be attending RSNA this year. They plan to meet with exhibitors and attendees to talk about Kitware's role in advancing innovations in the radiology community. To request a meeting, please sign up here.
Connect with Us
If you are unable to attend RSNA but would still like to speak with our medical computing team, email us at kitware@kitware.com to schedule a meeting. You can learn more about our medical computing capabilities by visiting our website.