VTK Textbook and User's Guide now available for download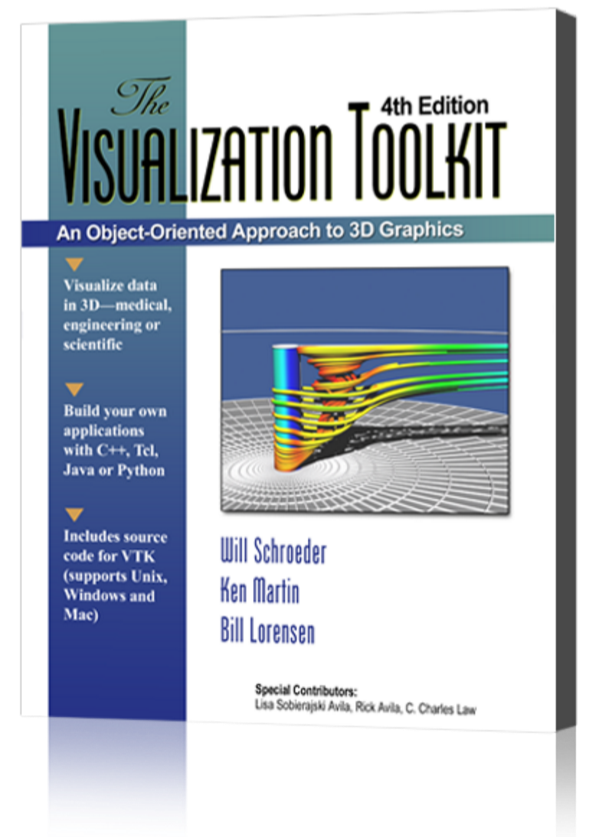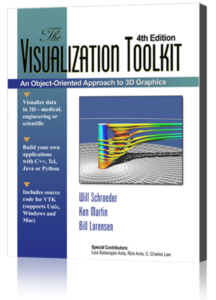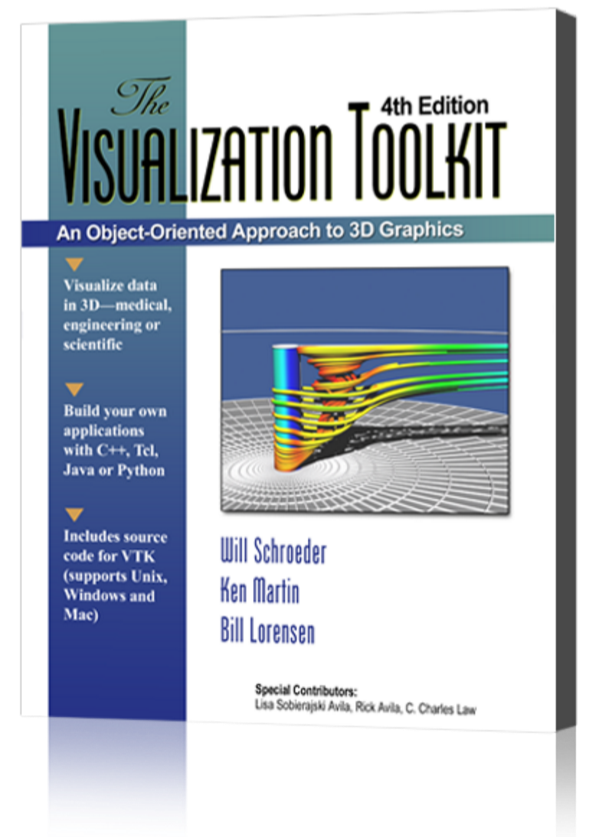 Kitware is releasing the VTK Textbook and VTK User's Guide for PDF download. Follow the links below to a landing page where you can buy a printed version, or download a PDF. If you wish to buy several copies, contact us for a sweet deal.
Longer term, the plan is to convert these books to LaTeX or other open authoring tool (converted from Framemaker) and place the content into an open repository. The first step is to mostly duplicate what exists now; eventually we have the ambitious goal to completely rewrite / recombine / rethink the books. For example, one possibility is to use VTK.js (under development now) to offer web interaction with examples etc. We can certainly use the talents of the VTK community and interested others to take this challenge on, so if you want to help please let us know.
The Visualization Toolkit An Object-Oriented Approach to 3D Graphics (4th ed.)
The VTK User's Guide