Are You a Technical Innovator?
Maximize Your Impact at Kitware
Introduction
Technical innovation is never easy. It takes individuals with vision, talent, drive, and those intangible qualities that make big things happen. If you are one of those people, and software is a major part of your innovative vision, we'd like to help you succeed.
Kitware has a 25 year history of creating software systems with worldwide impact. Tools like VTK, ParaView, and CMake are software systems that are increasingly vital to the world's computational infrastructure, and which continue to rapidly grow even after decades of development. For example, CMake is downloaded more than 20 million times a year from Kitware's servers, packaged with most Linux distributions, and is the de facto standard tool for the C++ build and test toolchain. Kitware has also built world class research and R&D contracting teams, for example our Computer Vision Team routinely publishes papers / presentations / tutorials in academic and government conferences. A list of publications can be found here.
We are looking for the next software or research successes with the impact of a CMake or the Computer Vision Team. If you have an innovative vision, prototype software, or even a nascent open source project, Kitware has the expertise, processes, and reputation to take your innovation to the next level. Creating software at worldwide scale requires expertise across many diverse areas including communications, marketing, software processes, and application domain knowledge–-success requires working across a multidisciplinary team–-something that Kitware has done repeatedly and successfully with dozens of software systems. By bringing your innovative concepts to Kitware, our experience and skilled staff can help you maximize their impact.
Innovation Drivers
Marc Andressen memorably stressed the importance of software in his 2011 Wall Street Journal essay1, "Software Is Eating The World." If anything Mr. Andressen understated the impact of software, especially with the recent emergence of technology drivers such as AI, data sciences, and the Internet of Everything devices. Due to these and many other trends, the pace of R&D remains unabated, with new, diverse technologies emerging daily. And the one nearly universal thread that binds these innovations together is that software plays a central role.
However for many innovators, software technologies are not their areas of expertise. From their perspective, software is an enabling technology or infrastructure necessary to build out their ideas. Teaming with customers and collaborators like this has been at the core of Kitware's business model since the founding of the company. We are well versed in the dynamics of working as a team to manifest ideas through software applications. Which is why we work hard to make sure our software tools and processes can be used across computing platforms, ranging from web and mobile, to desktop and even supercomputer scale. And most importantly, our agile, continuous integration software processes enable us to work side-by-side with innovators to rapidly create impactful technology solutions.
Many innovators also need support in obtaining funding and managing the complex regulatory environment associated with government and large scale commercial contracts. Again, many innovators want to focus on their technical expertise and associated research. Kitware has extensive experience along these lines with first rate Proposal, Contracting, Legal, and Finance teams. By joining Kitware, innovators can leverage our experience and processes, freeing them to focus on what they do best. In addition, Kitware's existing customer base and large open source communities can kick-start initial business opportunities for new technology offerings.
Another key driver towards maximizing technology impact is our commitment to pragmatic Openness and its associated IP strategy. There is strong correlative evidence from studies2 that open sharing of publications, software, and/or data results in significant increases in citations, impact, and innovation. This is particularly important when marketing, funding, hiring, and promoting new ideas. However, we remain pragmatic in our approach to IP: while we are vocal advocates for Open Science and Open Source software, we understand that our customers often have compelling needs to develop proprietary or controlled software. Certainly there are security concerns that are vital to the health of a country or company. And many successful business models require a kernel of IP-protected technology. Consequently we work with our customers to build open infrastructure and software tools, the maintenance of which can be significantly reduced by contributions to open source communities, while also building proprietary software applications built on the open infrastructure. With this approach we leverage the benefits of both open and proprietary approaches.
Case Studies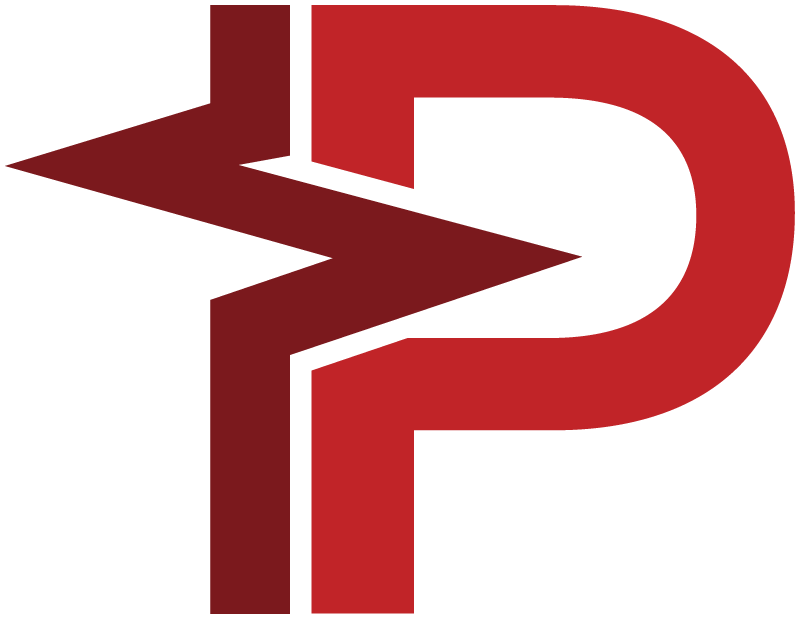 The Pulse Physiology Engine was originally developed by a commercial organization. The developers of the project, who were passionate about the future of the software, were concerned that support for the toolkit was languishing and wanted to ensure its continued growth and support. Working with Kitware, we were able to hire Dr. Rachel Clipp and members of her team. The project is thriving at Kitware, bringing in significant revenue and making important impacts on human physiology simulation.
The Insight Toolkit (ITK) was envisioned as a software system in support of the Visible Human project at the National Library of Medicine. Dr. Terry Yoo at NLM established this program to provide a software suite for processing and analyzing the Visible Human dataset. The program resulted in a suite of tools widely used in medical computing applications. In addition, Bill Hoffman advocated for the creation of CMake, a tool to manage the building of the ITK software across multiple computing platforms. This is an example of how Kitware's software expertise combined with application knowledge (e.g., medical computing expertise) resulted in impactful tools far beyond the ability of domain experts to create. The project also saw Dr. Stephen Aylward bring his research to Kitware from UNC: Stephen opened Kitware's office in Carrboro, NC and is now Senior Director of Strategic Initiatives, greatly influencing Kitware's direction and growth.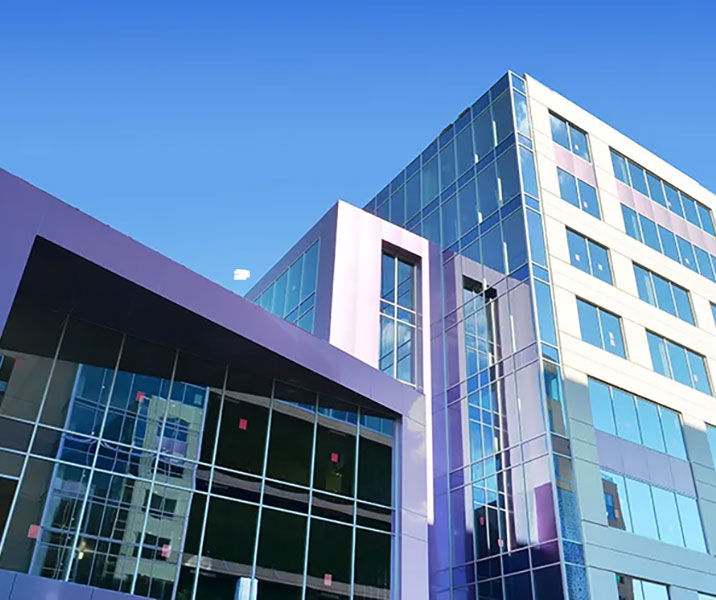 Having worked with Kitware's computer vision team as part of a collaborative DARPA research project during his time at Honeywell, Scott McCloskey kept in contact with Kitware at conferences and other events. When it came time to look for new employment, Kitware was the natural fit, and Scott started as an Assistant Director in 2020. In addition to helping out with projects in the vision team's existing areas of expertise, Scott extended the vision team in both technical and geographic ways. Geographically, Scott led the effort to open the KMW office in Minneapolis, where Kitware has a sizable and growing physical presence. Technically, Scott brought expertise in computation imaging, enabling Kitware to expand into this growing research area via new projects and partnerships. Scott has enjoyed establishing a new set of projects at Kitware, using computational cameras such as event cameras for a range of challenging detection, tracking, and recognition tasks.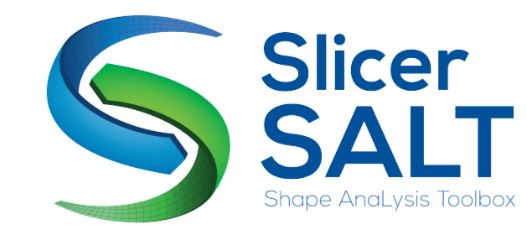 Over the course of many years, Bea Paniaqua transitioned from academic research to her current position as Kitware's Assistant Director of Medical Computing. She began her postdoctoral training at UNC, and began interacting with Kitware through the large-scale NIH National Alliance for Medical Computing project. At UNC, Bea was promoted to Research Assistant Professor but at some point began to realize that what she wanted out of her career was more aligned with what Kitware had to offer. After exciting conversations with Andinet Enquobahrie, Brad Davis and Stephen Aylward at Kitware, Dr. Paniaqua joined the company in September 2016. Because she had applied for and won NIH grants while at UNC, she was able to bring the projects with her. This initial funding was instrumental in jump-starting her career at Kitware, where Bea has enjoyed creating a research portfolio in dental, craniofacial, musculoskeletal and shape analysis.
ParaView was initially envisioned to be a research application built on top of VTK. Proposed initially by Dr. Jim Ahrens of LANL, subsequently supported by others in the US National Lab system especially Sandia, and then supported widely by commercial and governmental partners, ParaView shows how long-term strategic relationships can build successful software. Our collaborative effort has built a software application that not only delivers research solutions, but is in worldwide use in a variety of commercial applications.
Maximize Your Impact
Kitware has the culture, expertise, and software processes to turn innovative ideas into impactful, successful, and financially thriving software solutions. Here are some of the ways you can work with Kitware to take advantage of the companies' capabilities:
If you are a researcher with the ideas and the need for software expertise, join the company in a technical leadership role where you can continue to grow your vision. We'll even work with you to transfer funding to Kitware.
If you are working in an organization with a software system looking for an injection of technology, or to transition it to an open source environment, bring yourself (and even your team) to Kitware.
We often establish strategic and teaming relationships with organizations that depend on Kitware for ongoing software development and expertise. We'd be happy to engage in formal agreements, or help write funding proposals.
Kitware has exceptionally talented Proposals, Legal, and Financial Teams teams. We can establish contracts and research programs from large to small scale with all Federal agencies. We routinely work with commercial and other organizations to develop open source and/or proprietary solutions. Our technical areas of expertise include several complementary areas of computer science including computer vision, medical imaging, scientific computing, data and analytics, and core sustainable software processes. By joining Kitware, you can leverage our support and technology expertise, and stay focused on maximizing your innovative vision.
---
1 https://a16z.com/2011/08/20/why-software-is-eating-the-world/
2 Lawrence, S. Free online availability substantially increases a paper's impact. Nature 411, 521 (2001). https://doi.org/10.1038/35079151