SlicerSALT Virtual Workshop Showcases Image Analysis for Dental Research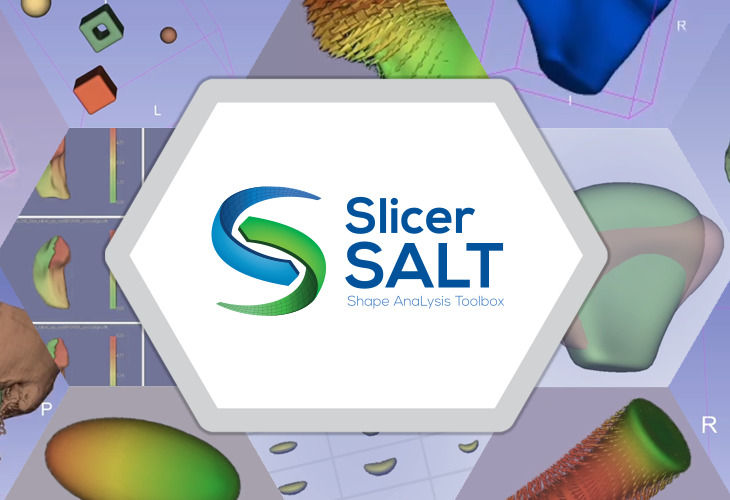 The Shape Analysis in Dental Imaging Research Using SlicerSALT workshop was a scheduled presentation for the centennial IADR 2020 conference. Though the conference was canceled due to COVID-19, Kitware wanted the dental research community to have access to the learning materials. That's why we are pleased to provide a virtual workshop instead!
The workshop is taught by Dr. Beatriz Paniagua, a technical leader on Kitware's Medical Computing Team. Dr. Paniagua serves as principal investigator for SlicerSALT and is responsible for coordinating methodology and software development efforts. She has experience in shape analysis software and maintenance, as well as a deep interest in methodological and applied shape analysis.
There are four videos in this virtual workshop. Each video highlights a SlicerSALT module and includes live demos. We recommend watching them in order so that you don't miss important information and have access to the hands-on learning materials. Click the modules below to begin!
Module 1: Introducing SlicerSALT and Input Quality Data Assessment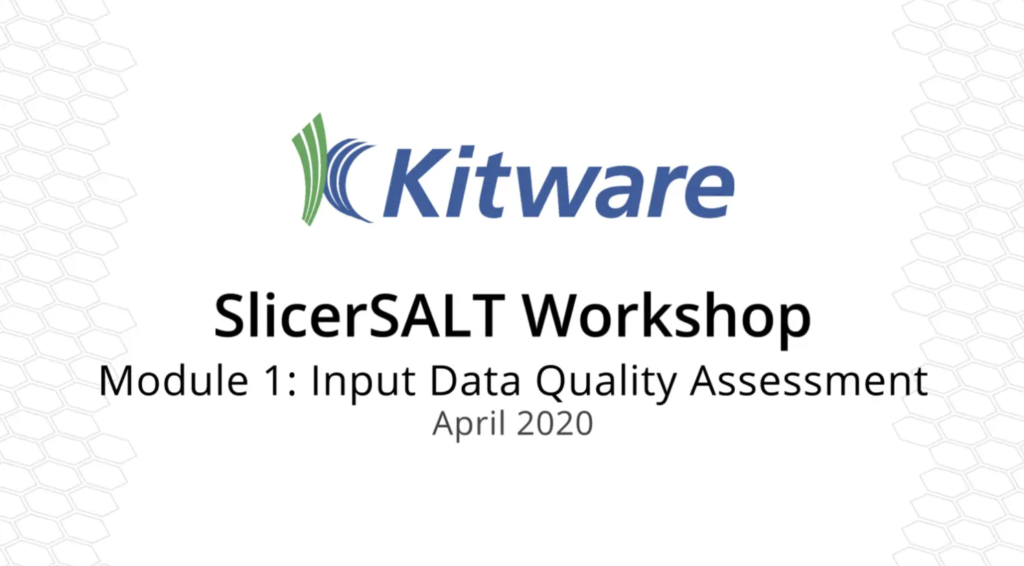 Module 2: Shape Representation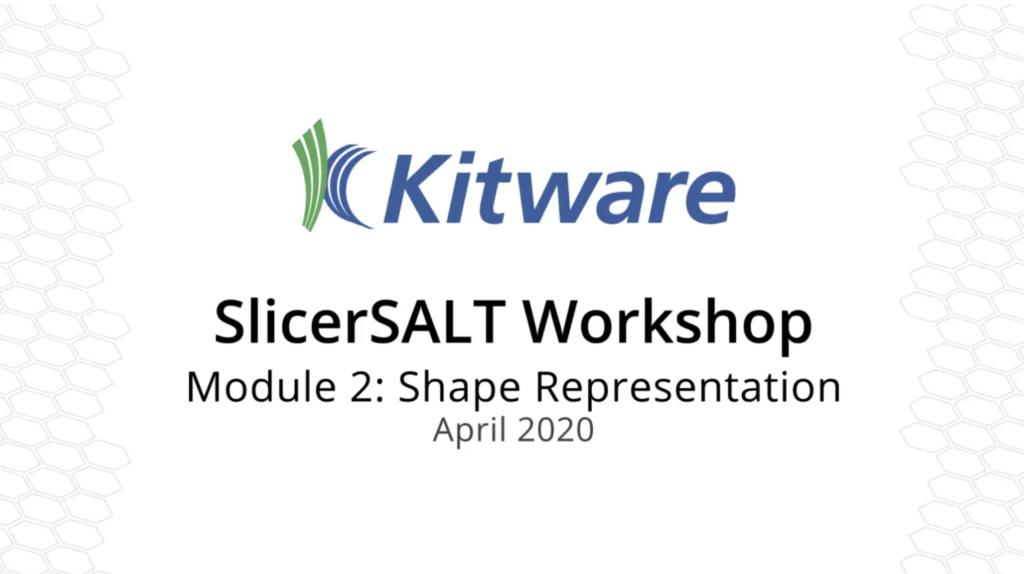 Module 3: Quantification and Visualization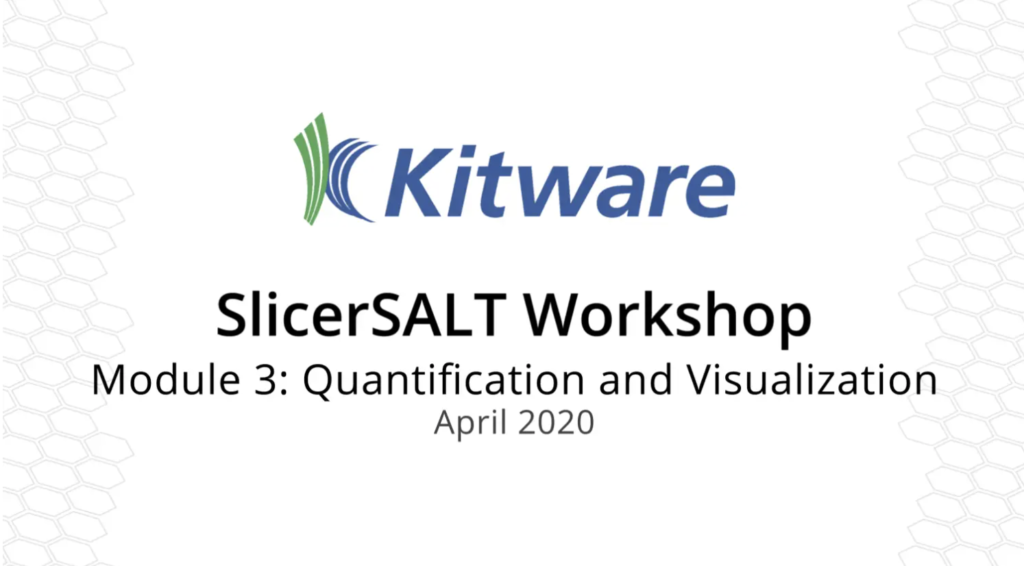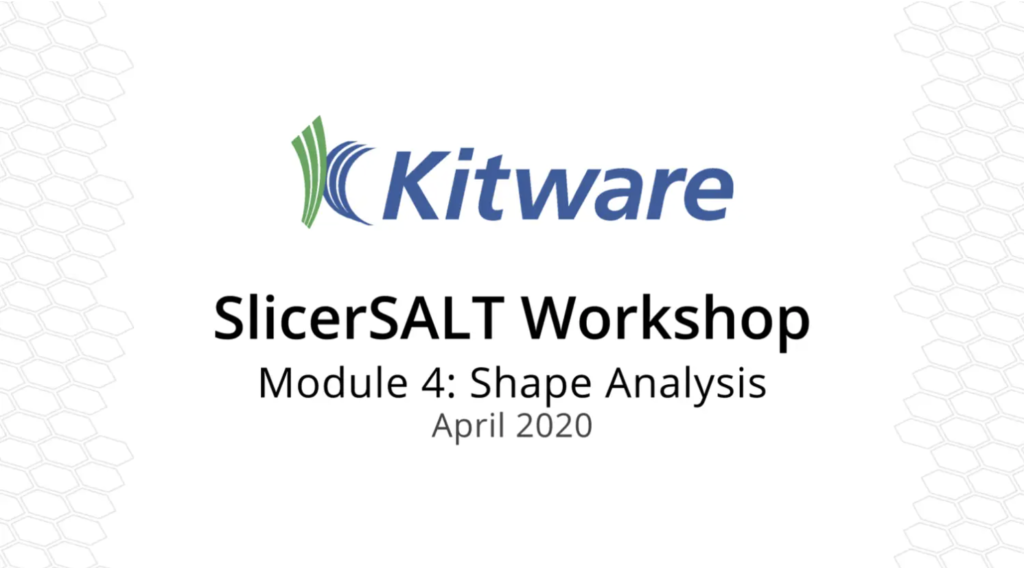 To download SlicerSALT, please visit Salt.slicer.org. If you have any questions about SlicerSALT or this workshop, please post them on our discourse forum.
Brief Introduction of Shape Analysis
Studying how the shape of anatomy changes over time with a disease or with treatment can help characterize the disease and healthy aging process, as well as assist with planning and measuring treatment outcomes. That is why shape analysis has long been an important geometrical analysis technique used in the medical field. However, running shape analysis studies was limited to computer scientists or research groups that had the necessary technical expertise. To further complicate matters, many of these research shape analysis codebases often catered to a single application problem. SlicerSALT was developed as a comprehensive solution that addresses those specific needs.
SlicerSALT: Shape AnaLysis Toolbox
SlicerSALT is an open source shape analysis suite that gives biomedical scientists access to powerful shape modeling and analysis methodology. Researchers with diverse backgrounds in biomedical fields, such as those in dental image analysis, can all use this tool without needing advanced computing skills. Since SlicerSALT is so versatile, one of Kitware's main goals is to educate a broad base of researchers on how to use the application. That is why we feel it's essential that we respond to the needs of our user community through support, documentation, and tutorials.
Collaborators
In addition to Dr. Paniagua, Kitware's SlicerSALT team includes Dr. Jared Vicory, senior R&D engineer and lead engineer of the project as well as Jean Christophe Fillion Robin and Samantha Horvath. Developers from the University of North Carolina at Chapel Hill and New York University also assist with the SlicerSALT project.
The SlicerSALT developers gratefully acknowledge funding for the SlicerSALT application provided by NIH NIBIB R01EB021391 (Shape Analysis Toolbox for Medical Image Computing Projects).
The SlicerSALT suite was developed by Kitware's Medical Computing Team. If you would like to learn more about the capabilities of our Medical Computing Team, please email us at kitware@kitware.com or visit our website.