A Cause for Celebration: Kitware Turns 18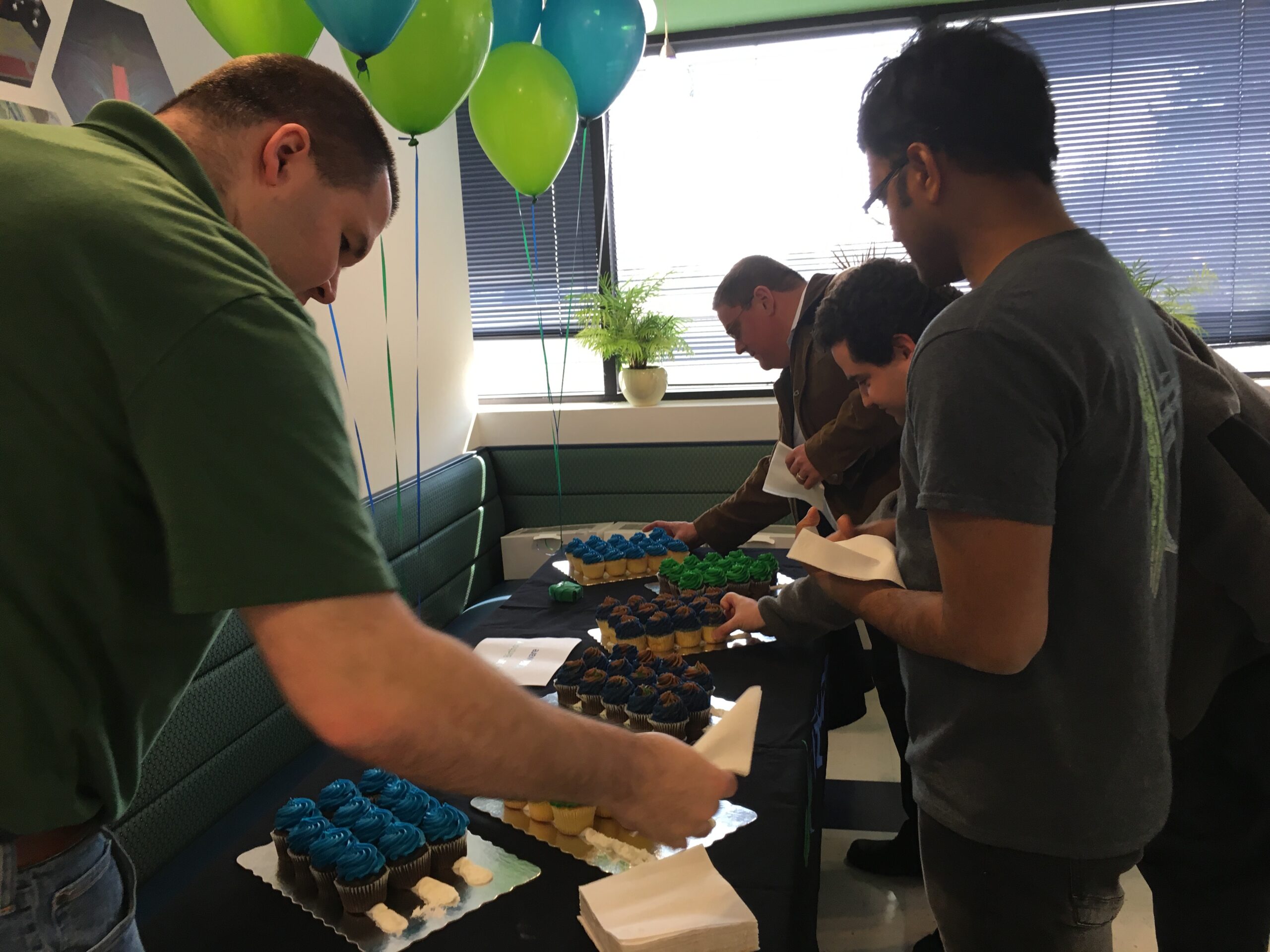 On March 5th, Kitware turned 18! Throughout our offices in New York, North Carolina, New Mexico, and Lyon, we took the opportunity to show our Kitware spirit and enjoy some green-and-blue treats.
For those who are unfamiliar with Kitware's origins, Kitware was founded in 1998. Five colleagues—Will Schroeder, Ken Martin, Lisa Avila, Charles Law, and Bill Hoffman—committed to practicing the principles of open source formed Kitware around the Visualization Toolkit (VTK), which has grown to provide 3D computer graphics, modeling, image processing, volume rendering, scientific visualization, and information visualization capabilities in fields including bioimaging and geoscience. Today, Kitware has over 120 technical and administrative team members with expertise spanning high-performance computing and visualization, data and analytics, medical computing, computer vision, and software process, among other domains.
To take advantage of the warmer weather that yesterday brought, we decided to take some of our festivities outside.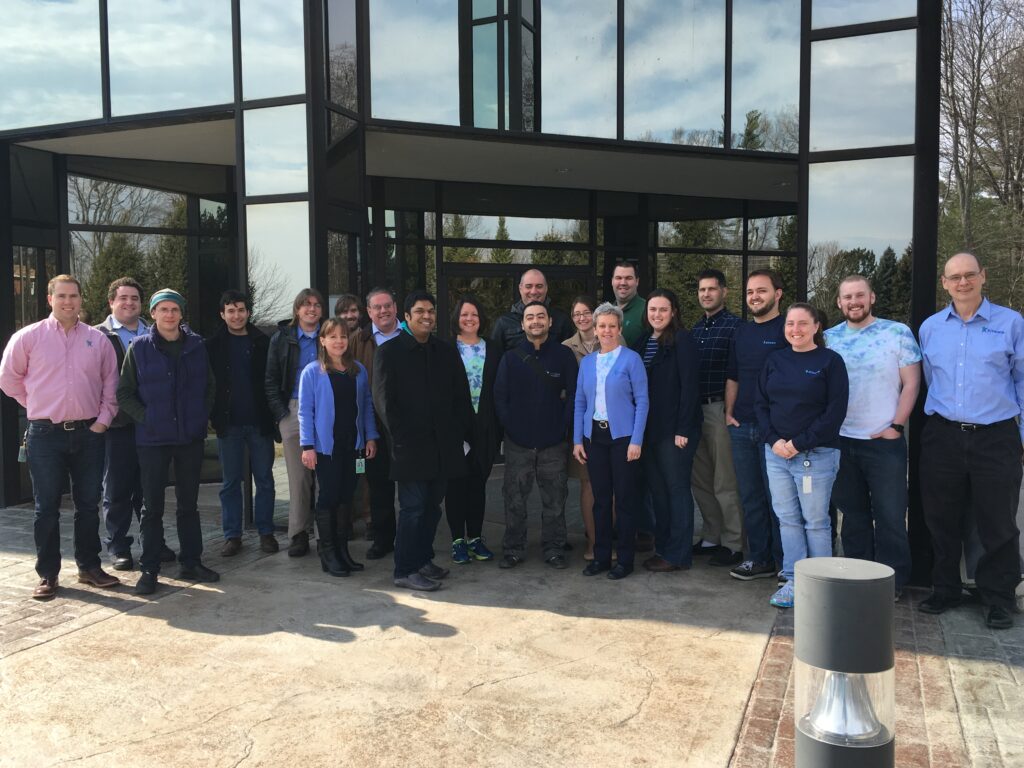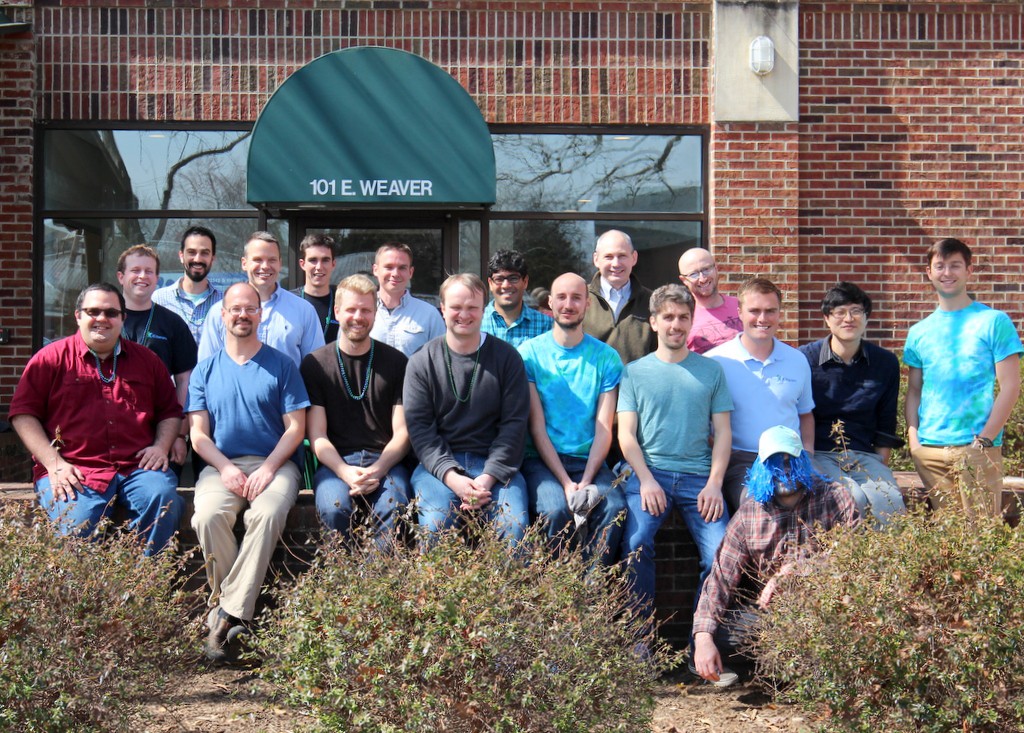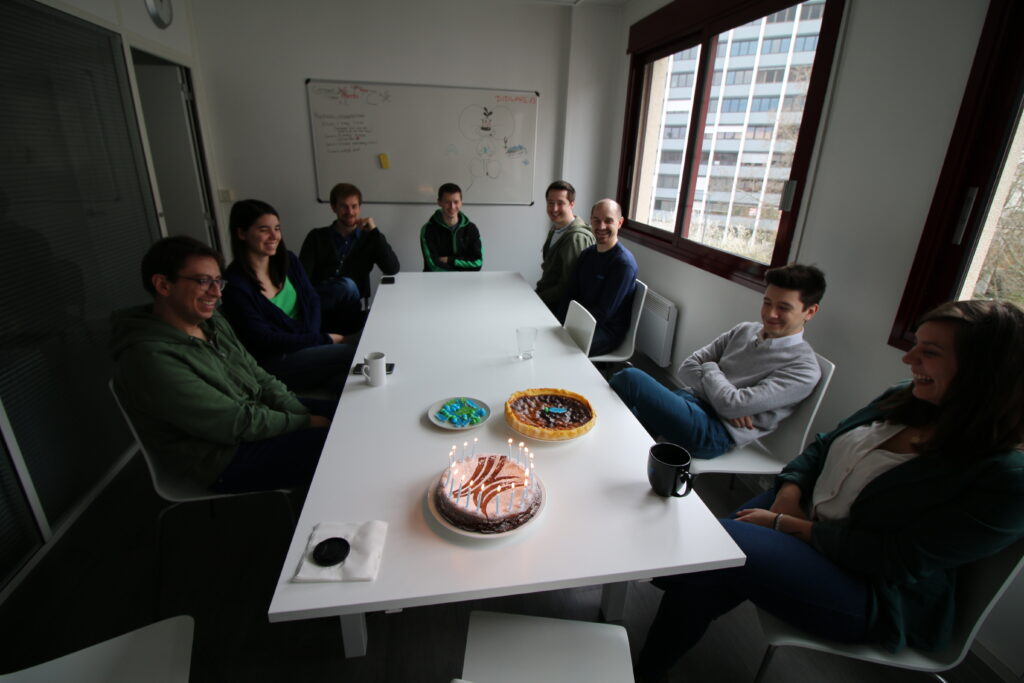 As is generally true of celebrations at Kitware, we had plenty of tasty goodies.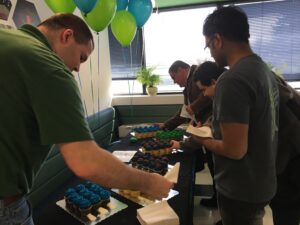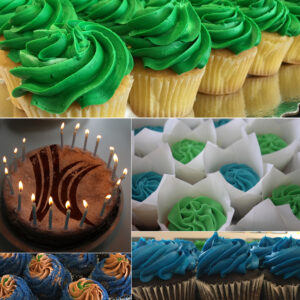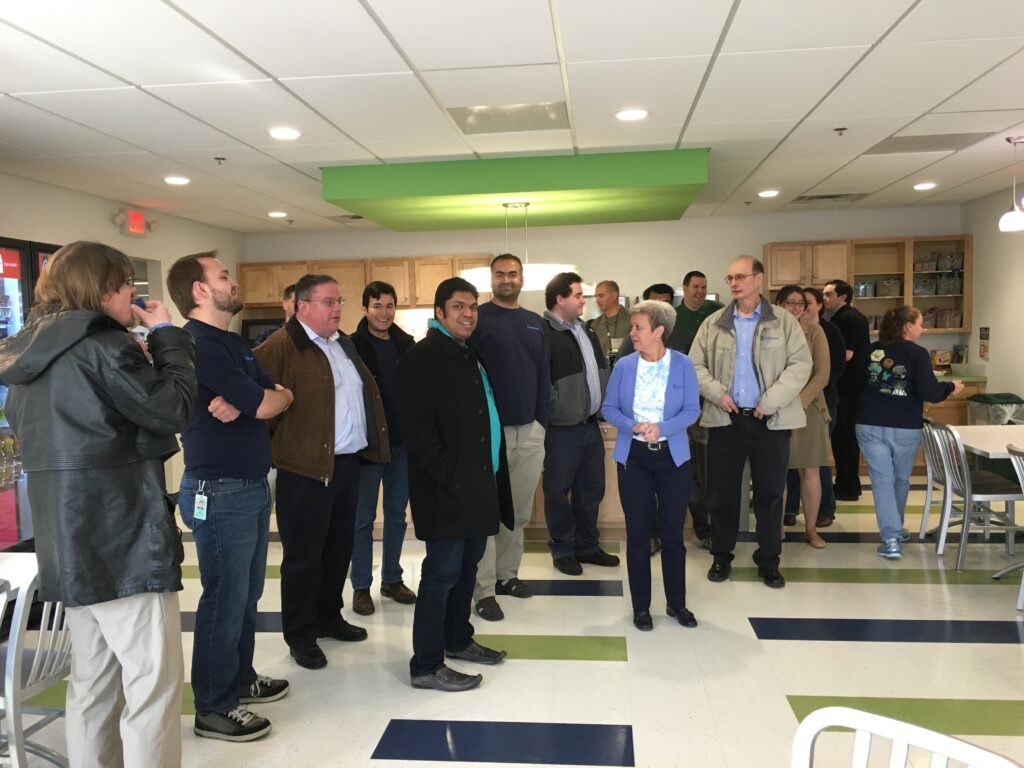 We look forward to many more years of providing open-source software solutions and working with collaborators to advance the state-of-the-art. Thank you for being a part of our success!