Kitware Rises to the CDPHP Workforce Team Challenge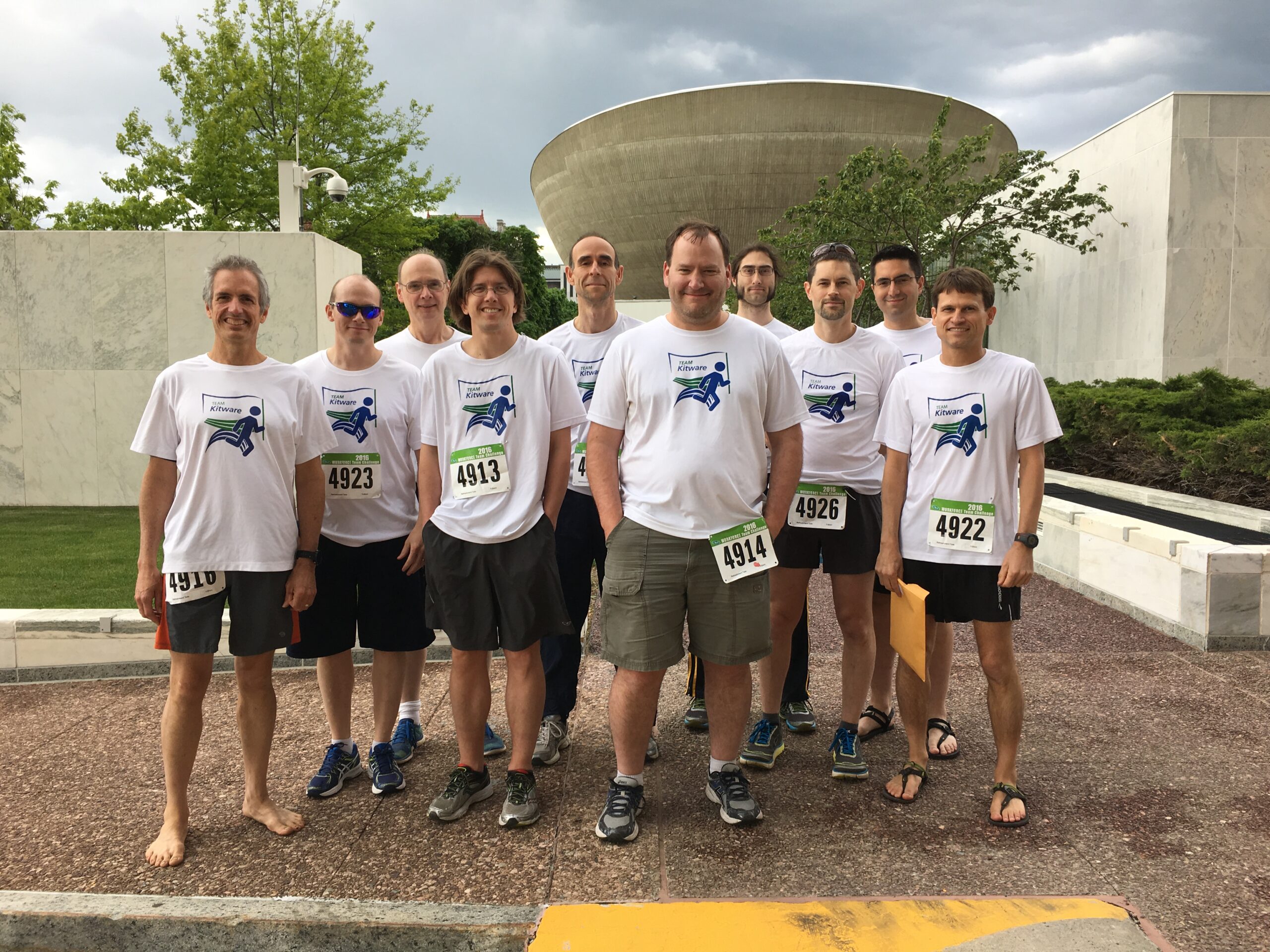 On May 19th, we took part in our seventh consecutive CDPHP Workforce Team Challenge! The challenge is a 3.5-mile race around the Governor Nelson A. Rockefeller Empire State Plaza in Albany, New York. Participants from commercial and nonprofit organizations, government agencies, and academic institutions throughout the region gathered for the event, which included live music and helped to benefit the Hudson Mohawk Road Runners Club, Girls on the Run Capital Region, and Schenectady ARC. Although a brief rain shower emerged as we waited to line up for the race, the weather cleared up in time for the start.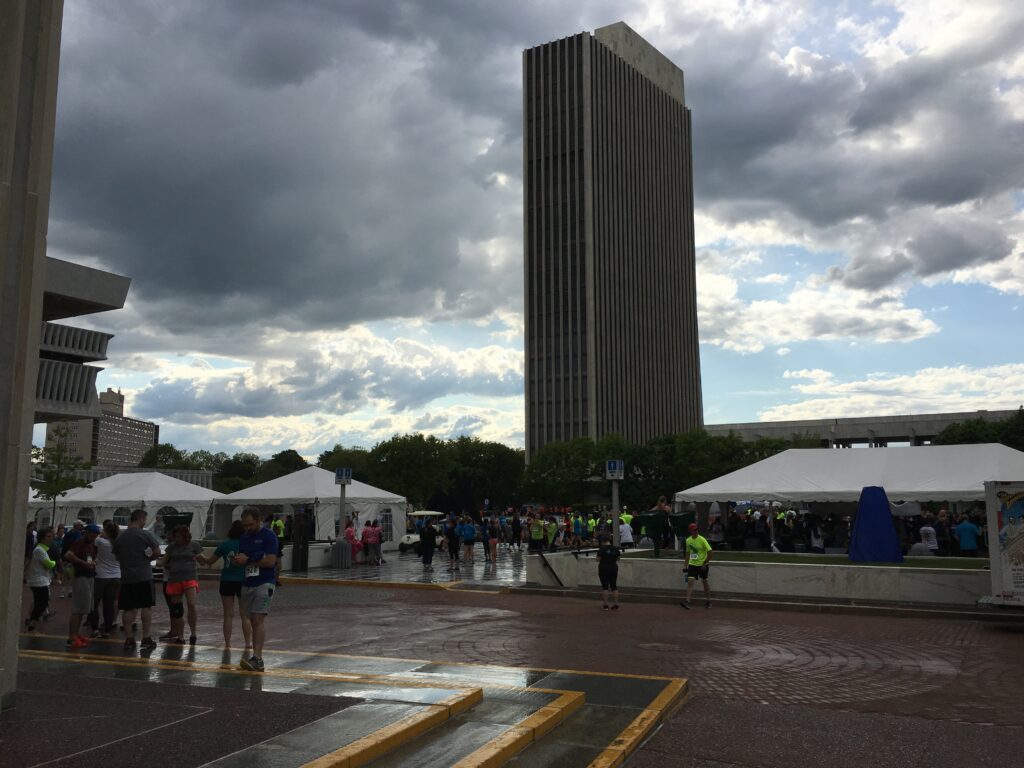 On team Kitware, we had Jake Stookey, Matt Turek, Bill Hoffman, Jacob Becker, Dan Lipsa, Sandy McKenzie, Eran Swears, Christopher Kotfila, John Tourtellott, Matthew Leotta, Paul Tunison, Dhanannjay Deo, and Dave DeMarle. Jake was the first one of the group to cross the finish line, placing eighth out of 8,217 participants. In the Male Team category, our runners (Jake, Matt, Bill, and Jacob) finished 10th overall, with a total time of 1:28:55.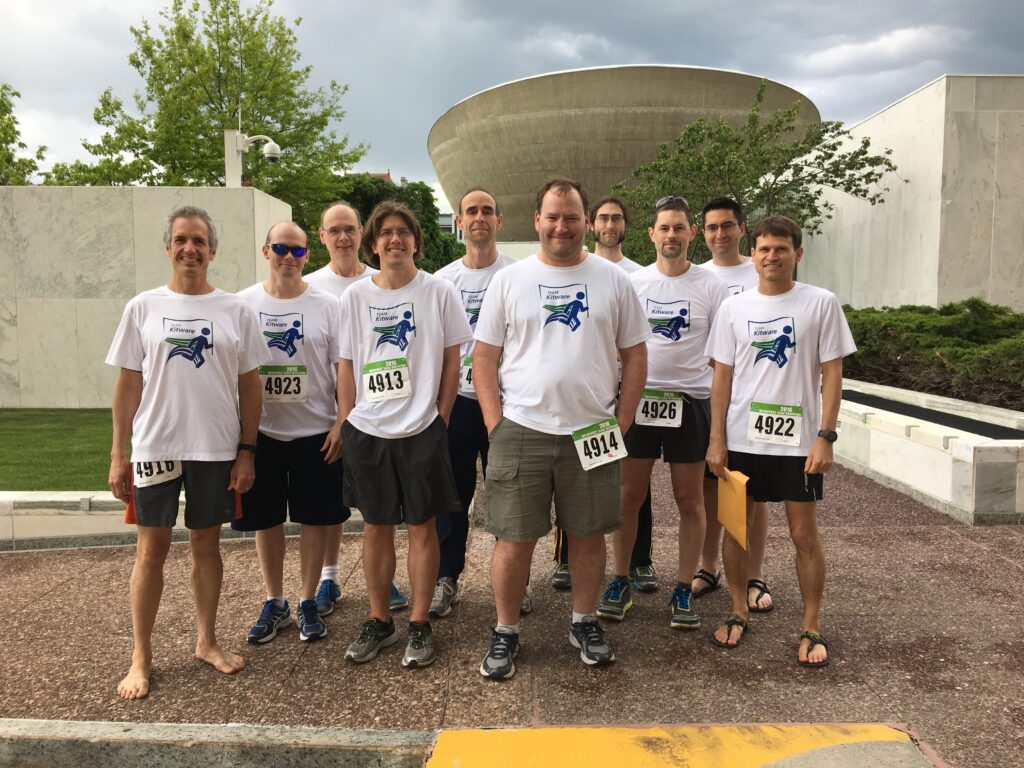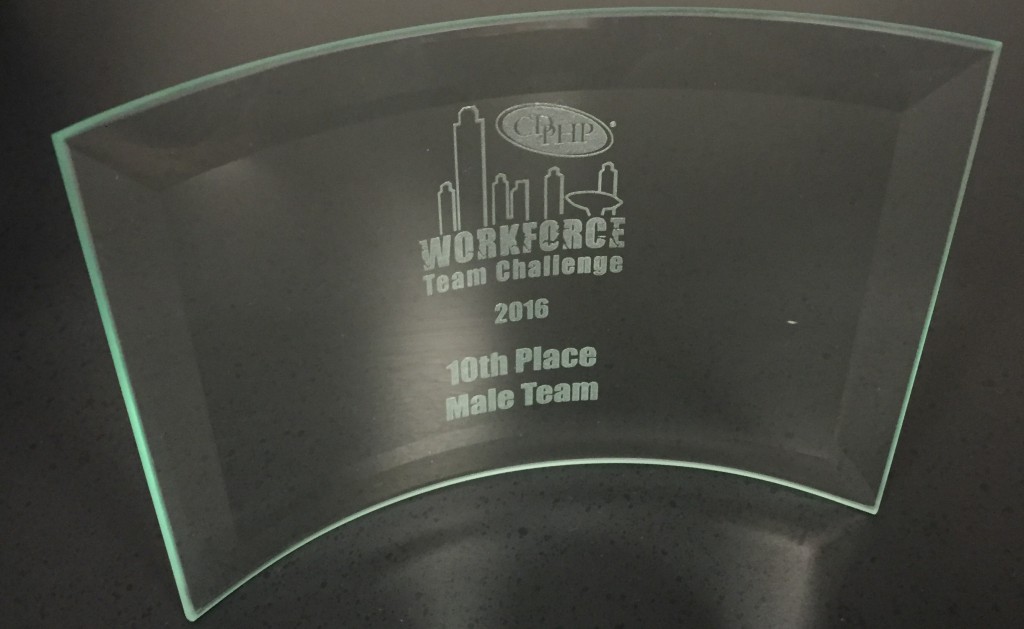 From the CDPHP Workforce Team Challenge, to the Make It Fit Boot Camp Challenge, to weekly yoga classes, there are many opportunities to be active at Kitware. We even took part in Bike to Work Day, which was held the morning following the team challenge.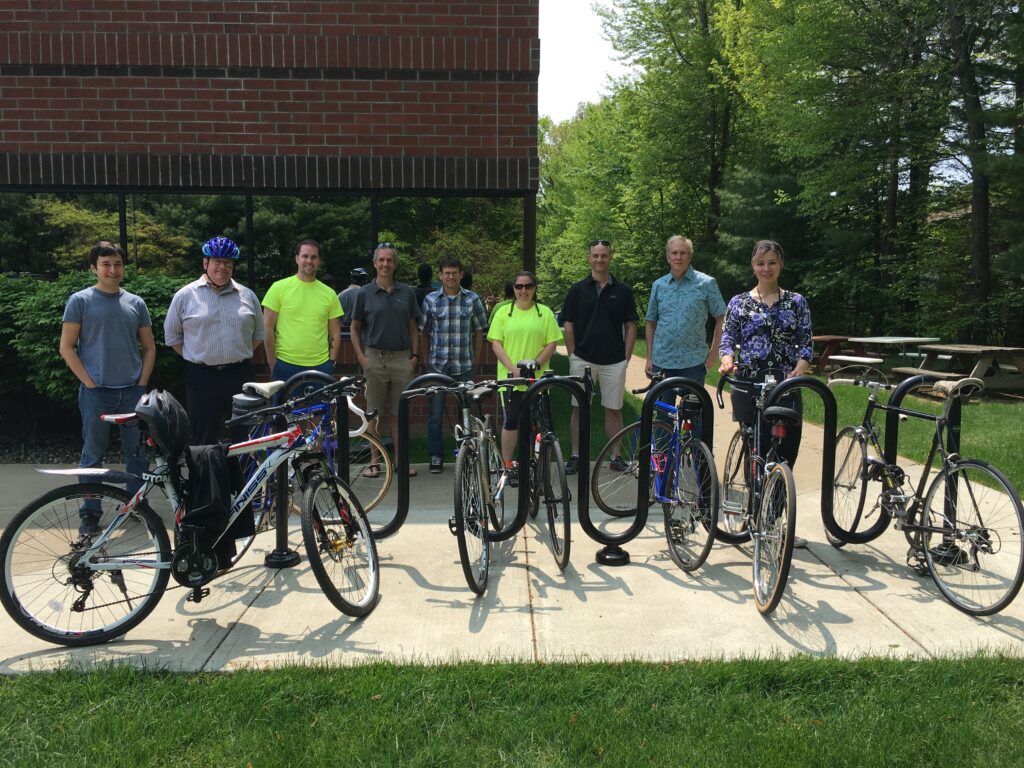 Thank you to everyone who supported and cheered for our team! We look forward to seeing you at our next race, the Ragnar Relay Adirondacks.